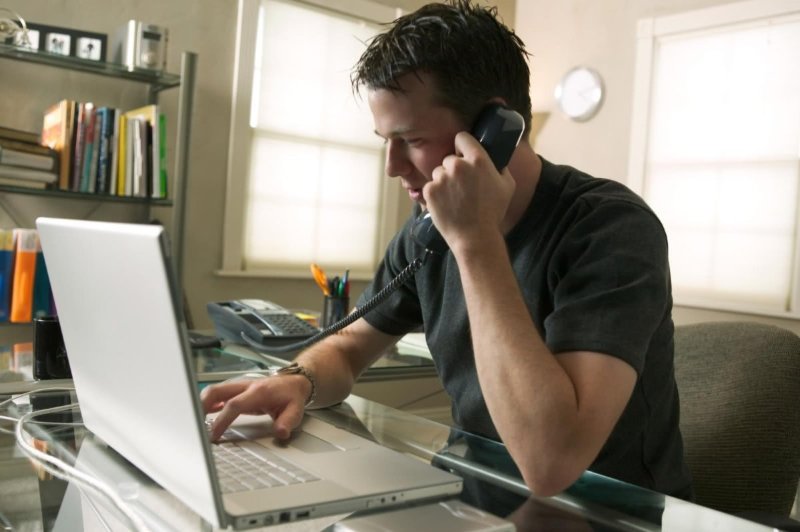 You have a pool of tools to choose from if you are looking for a business intelligence tool or BI tool. Using business intelligence tools can make data handling more comfortable, thus boost your online business strategy. With the use of business tools, you can track the data collected, plan it, use it to forecast a prediction, or work on it to derive something or come to a decision. The features that matter the most in a BI tool are robustness, integration capabilities, ease-of-use (technically), and pricing that are obvious.
When you have a sturdy business plan, SAP Business Intelligence is an excellent solution to advanced analytics like real-time BI predictive analytics, machine learning, and planning & analysis along with basic features. The highlight features of the tool are reporting & analysis, data visualization & analytics applications, office integration, and mobile analytics that are handled by different users categorized into roles per IT, end uses, management all in a single platform.
Read More: The Key Elements Of A Successful Online Business
MicroStrategy
User interaction in MicroStrategy is commendable as it offers dashboarding and data analytics powerful and fast that leverage the monitor trend, recognize new opportunities, improve productivity, and more. Users are free to work around various sources for incoming data from enterprise data software or regular spreadsheets. This platform is compatible both with your computer system and your mobile phone.
Datapine
Datapine is an all in one solution to the complexity of data analytics. This online business tool is an excellent help to non-technical users. It uses a self-service analytics approach that makes it easier for all users, be it the data analyst or business user to work around their data by integrating with various sources. Performing advanced data analysis, building interactive business dashboards, and generating actionable business insights all comes handy with this tool.
Also Read: Benefits Of Outsourcing IT Services For Your Business
Yellowfin BI
Besides being a business intelligence tool, Yellowfin BI is a platform offering 'end-to-end' analytics by combining visualization, machine learning, and collaboration. The interface is easy with the help of simple checkboxes, radio buttons that allow you to filter data and also check the dashboard anytime on any device.
QlikSense
QlikSense by Qlik is a flexible device platform with some storytelling features that allow users to add their experience to the data and make use of snapshots and highlights for analysis and decisions. The user interface for touchscreen is optimized, and thus one of the reasons for making it a top-rated tool.
Also Read: 5 Best Marketing Tips For Independent Contractors
Zoho Analytics
Zoho Analytics is an excellent tool for in-depth reporting and data analysis. Using Zoho, you can automatically sync your data and schedule it. You can merge other sources to generate a report which can also be easily edited as per the requirements (in the audience perspective). All this comes handy with Zoho Analytics by using the integration API.
Sisense
Sisense BI tool is perfect for the user who is not very technically sound. With the use of this tool, you can easily handle large and complex data and analyze and work around it without any technical help. You can pull in data from Adwords, Google Analytics, and Salesforce. Also, owing to its in-chip technology, the data processing in Sisense is quite fast as compared to other tools.
Microsoft Power BI
Microsoft Power BI is a web-based tool that serves best for data visualization. With the use of this tool, you can identify trends in real-time and use brand new connectors to excel in your campaigns. You can use Microsft Power Bi to integrate other apps for efficient report generation and real-time dashboards. Since this is a web-based tool, you can pretty much access this from any device.
Looker
Looker is a BI as well as a data discovery app. You can integrate the app with any database or warehouse to handle data in your business. Looker is an easy to use platform along with the benefits of handy visualizations, powerful collaboration features (sharing of data and reports), and reliable support (technical team). It best suited for startups, midsize-businesses, or enterprise-grade businesses.
Clear Analytics
Clear Analytics is close to Excel and can be used with the basic knowledge of excel. It is also a self-service BI tool with features such as creating, automating, analyzing, and visualization of your business' data.
Tableau
Tableau is a powerful tool best suited for data discovery and data visualization. You can quickly analyze, visualize, and share data, without any IT support by integrating it with other sources like MS Excel, Oracle, MS SQL, Google Analytics, and SalesForce. It is a free platform, with some paid features which can be opted for.
Oracle BI
Oracle BI is an enterprise portfolio of technology and applications in the context of business intelligence. You have pretty much all BI features such as dashboards, proactive intelligence, alerts, ad hoc, etc. This tool is best suited for handling extensive data as it is robust.
Domo
Domo is a cloud-based BI platform well integrated with multiple data sources, including spreadsheets, databases, and social media. The features allow it to be used by all types of online business. Both micro and macro level visibility and analyses can be performed. Tons of work can be done using Domo, however, with the downside that it is difficult to download summaries from the cloud for personal use.
IBM Cognos Analytics
Leave apart web-based and cloud-based tools, IBM Cognos is an AI-fueled business intelligence platform. From discovery to operationalization, the entire analytics circle is supported in the system. Data visualization, analysis, and sharing are all possible for better insights. The Ai benefits the discovery of the pattern of data making it easier by interpretation and presentation in visual reports.
Handling a lot of data is a tedious task, yet an important one to ace in the business world. With the perfect BI tool, not only can you get insights on the data, but you also can predict and plan future deals as per the pattern of data you receive for a particular activity or season. Most tools are versatile and practical, you have to decide on the right one.