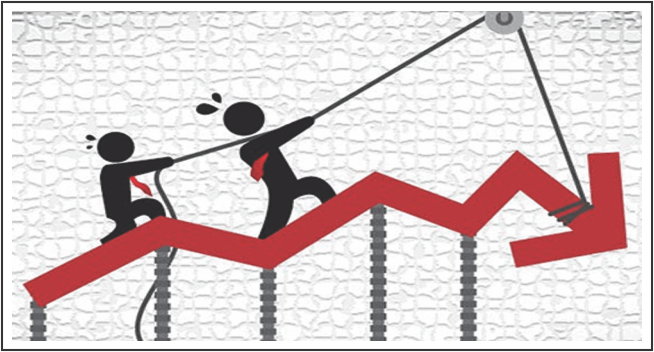 We often hear about the retail industry when it's booming — like how Black Friday and Cyber Monday spending keep rising year over year. The whole world even starts to feel like a commercial for holiday shopping toward the end of each year, urging us all to buy for ourselves and others.
But inevitably these busy seasons pass, and we all tend to go back to business as usual. This is when retailers oftentimes find themselves experiencing a slump. And, fresh on the heels of a sky-high sales period, these slumps can start to look pretty worrying for their bottom lines.
This is why it's important for retailers to plan for these lower-volume sales periods just as proactively as they do for busy seasons. Here are three ideas for boosting sales during a slump to help you get started.
Create a Reason to Celebrate
Planning your promotional and sales calendar around major holidays inevitably leaves a few gaps in programming. Case in point: Many merchants experience a dreaded summertime slump each year. Rather than hoping consumers change their longstanding behaviors, think in terms of what your brand can do to give people a reason to shop.
Amazon has been wildly successful since 2015 at creating a summertime buzz with "Prime Day." This now multi-day event offers members the lowest prices of the year on a huge assortment of products. The company creates hype around this event by teasing some of the deals it'll be offering. The kicker? Prime Day takes place in July, which is a notoriously slow month for all-around retail. Amazon has effectively given people an opportunity to celebrate by scoring deals and picking up the newest gadgets they've been eying.
As Business Insider points out, Amazon is not the only company to create its own holiday: Nordstrom has an Anniversary Sale while Nike hosts Air Max Day, to name just a few.
Analyze Demand & Pricing
The ability to analyze sales slumps to better understand their patterns, durations and causations can go a long way toward mitigating their consequences. The latest wave of data analytics tools support advanced sales analysis for everyone from marketing managers to C-Suite leaders, as well as customer service teams and brand buyers.
Access to search-driven analytics enables employees to ask ad hoc questions, create interactive data visualizations and compile custom dashboards full of performance insights. Artificial intelligence-driven analytics, like ThoughtSpot's SpotIQ Engine, use algorithms to mine insights from deep within data — which can further help employees strengthen decision-making around marketing and sales strategies. 
Focus on Customer Service
One thing retailers can always do right, regardless of the time of year or volume of product moving off the shelves, is provide stellar customer service. This means responsive service tailored to specific customers' preferences and needs.
According to marketing expert Neil Patel, here are a few key customer support hacks capable of boosting both sales and loyalty:
Upselling and cross-selling: When appropriate, customer support can help customers choose products with all the features they want/need and create bundles of complementary products to simplify the user experience.
Support with a personal touch: Reach out to customers with handwritten notes or personalized emails from actual humans to let them know what their business means to you — or even send a freebie to your frequent buyers to keep you top of mind.
Eliminate customer experience hurdles: Use this opportunity to dig into "red flag" metrics that may indicate customers are experiencing hiccups or delays. Be proactive about correcting these issues ASAP. You can also survey current customers to identify potential areas for improvement.
Sales slumps are a frustrating aspect of the retail industry, but there's plenty your company can do to improve customer relationships and encourage conversions during this time.