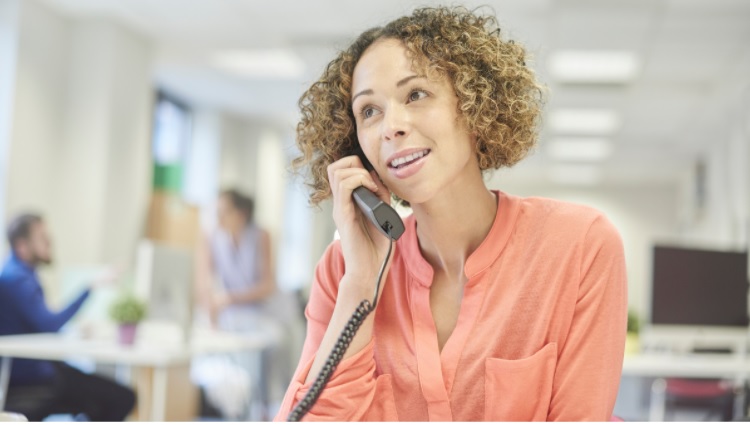 The ultimate goal of contact center automation is to unburden customer service teams and make communication more fluent.
By integrating advanced features like predictive dialer, skill-based routing and call monitoring contact centers can identify pain points and offer a better customer experience. 
The customer might never realize that automation is working in the background – because all the friction points in their journey are smoothed away automatically!
Here are four ways contact center automation can improve customer experience.
1. Much faster resolutions for customers
Customers generally prioritize timely resolutions. They get highly frustrated in long queues and it's often contact center agents who get a rough day as a result.
Using an automated self-service means zero queuing – that's the first major benefit. Automation also speeds up service by retrieving key data for agents, inputting new data and sending customers updates through channels like SMS and email.
The immediate response makes it more accessible with the customer care personnel left to work on critical issues. Automated message bots and call bots can generate commands and codes to numerous customers at a time. Thanks to contact center automation, you can say goodbye to long contact queues.
2. 24/7 service
Customers benefit from limitless access to a company's services anywhere, anytime. Those services can be made accessible from any mobile device, webpage, email, call, chat or any social channel.
The key here is context. Automated systems should be as well-informed as your very best contact center agent. What does that look like? Well, what happens when a caller reaches that automated service? Are they greeted by name? Does the system they're dealing with understand their purchase history or the last complaint they made?
Modern contact center automation has integration at its heart – and it's integration that provides context for every call.
3. Customer retention is a default option
When things go wrong in your service, customers leave. It's not always the big things; sometimes a lost delivery or a late invoice is enough to drive a customer away.
Here's the thing though; customers rarely want to leave. Finding a new supplier is a hassle. As a result, a lot of customers will stay with you if you simply ask them to.
The best way to do that is with outbound phone calls – ring customers, apologize, maybe offer them a freebie.
But contact centers don't do it because it's too difficult to arrange. That's why customer retention automation is so valuable. You can make the right calls, at the right times, without any manual work at all. 
4. That all-important skills-based routing!
Practically every contact center has already started to use skills-based routing.
The idea is very simple; customers are (automatically) sent to an agent with the exact right set of skills to help them.
So what's different now?
The answer is 'scope'. Previous systems might route to service instead of sales, a French speaker instead of an English speaker.
That's a great start but it's possible to take it much further. Again, context is key.
Imagine the most valuable customers getting routed to the most veteran agents. Or what about customers with a red flag in your cloud helpdesk software getting routed to agents trained in specialist retention activity?
In some cases, businesses even focus on sending repeat calls back to the very same agent who helped them previously. That's one of the best ways to ensure service continuity. It also makes a tremendous contribution to relationship building, which is perhaps the most important ingredient in customer experience.
About babelforce
babelforce is a global cloud communications platform focused on No-Code integration and automation. It allows non-technical people to build even the most complex integrated processes for customer-facing teams, particularly in the call center.