Have you recently moved to a really tiny place where you just can't fit another commode in? You could want to keep a fragile device away from children's destructive games when they are around; or maybe you've decided to start making smarter buying choices and become a minimalist.

In any case, you might be considering having your TV temporarily hidden – for whatever reason. A drop down TV lift mechanism would be ideal – it is so convenient when you can make it disappear and clear some space whenever you need it. It can be simple and inexpensive to make. In this article we will tell you more about planning and making a DIY drop down TV lift.
What Is It a Drop Down TV Lift?
A drop down TV lift mechanism is a piece of equipment designed to raise or lower a TV flat screen up against the wall. It will usually be descending from the ceiling. One of the most useful features of such a mechanism is that it can be controlled remotely and wirelessly. Hence, you can remove it and bring it back down when required.
How to Make a Motorized Drop Down TV Lift
To make a good-quality lift, you should first start by asking yourself about the characteristics of your TV to tailor the machine's measurements for it and choose the right equipment. You must take into consideration the size of your TV screen and the height at which you wish to install it.

There are three models of lifts: for 55", 75", and 95". Their operation principle is based on the use of linear actuators of different travel length, hence allowing different lowering distance. Depending on how high above the ceiling you want your TV, you will need a linear actuator of higher travel length (if completely hidden) or lower travel length. Thus, the TV will be concealed when the actuator is fully raised, and displayed when it is fully extended. The same principle applies to viewing height: the lower you want your TV to be, the longer the travel length you will need.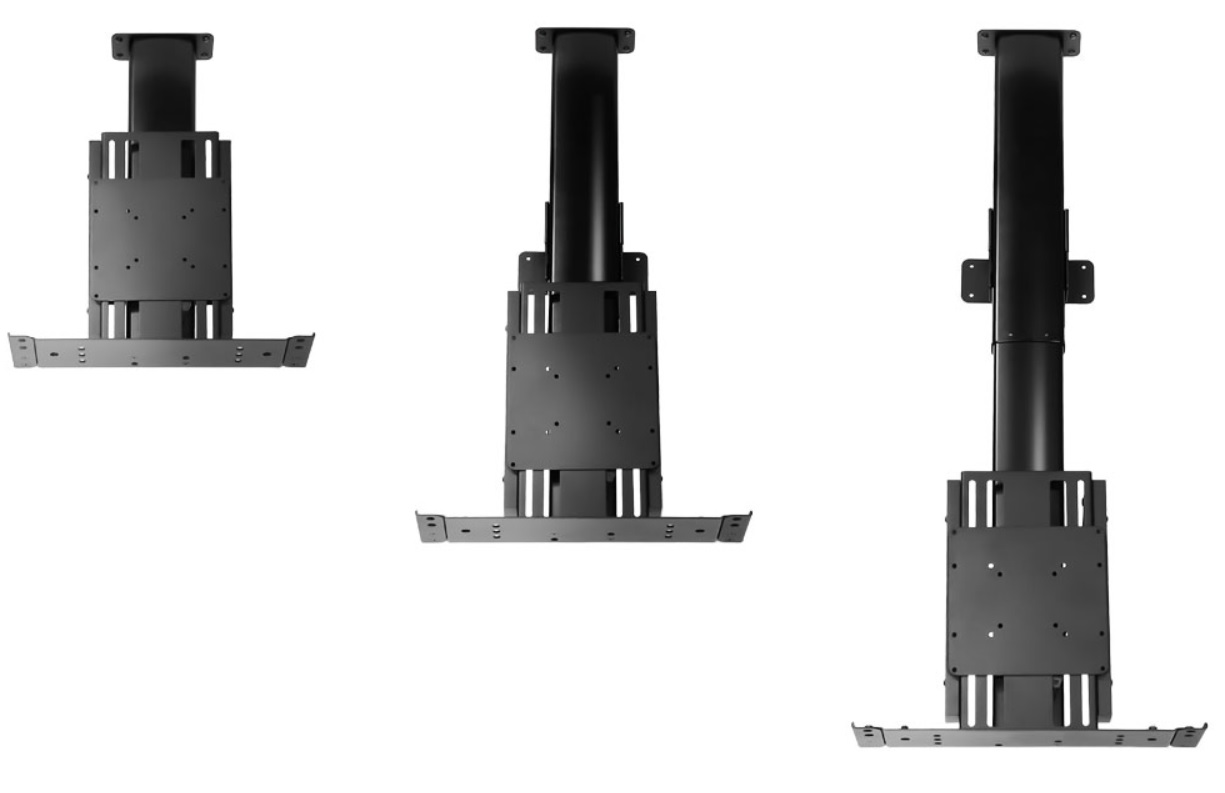 Finally, make sure that the lift fits into your ceiling with its length of travel: the ceiling might not be thick enough and for the mechanism to be installed. This is determined by the length of a fully extended actuator: if you want the ceiling to cover the TV, the vertical length has to be greater.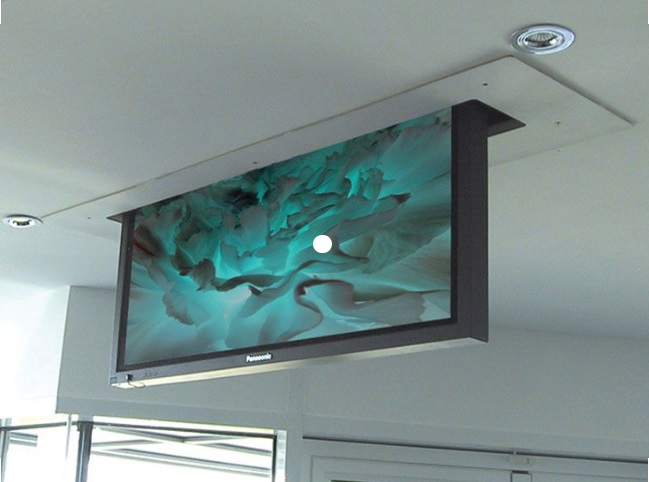 You can also make a drop down TV lift mechanism with remote control. This kind of machinery will involve a linear actuator whose action is regulated by a microcontroller with a wireless bluetooth connection. An option that is likely to suit most cases is Arduino Uno powered by an external energy source, with a system of switches to regulate the movement of the actuator.
How Much Does It Cost?
A kit for a simple DIY design such as one described above will have an average cost of $350. Although it is a fair bit of money, you do save quite a lot: a ready-to-go lift mechanism averages $500 – $700 in price. A kit like that typically includes an actuator, slide rails, brackets, a power supply, remote control, a pulley, and a drag chain.
Conclusion
If you are interested in installing a TV lift mechanism in your living room, you can save a lot of money by building your own. To construct a simple version, you need to consider the size of your screen and the height above the ceiling that you want to install it at. Different kits will have actuators of different path length depending on the characteristics you desire. To simplify the task, you can consider purchasing a drop down TV lift kit.