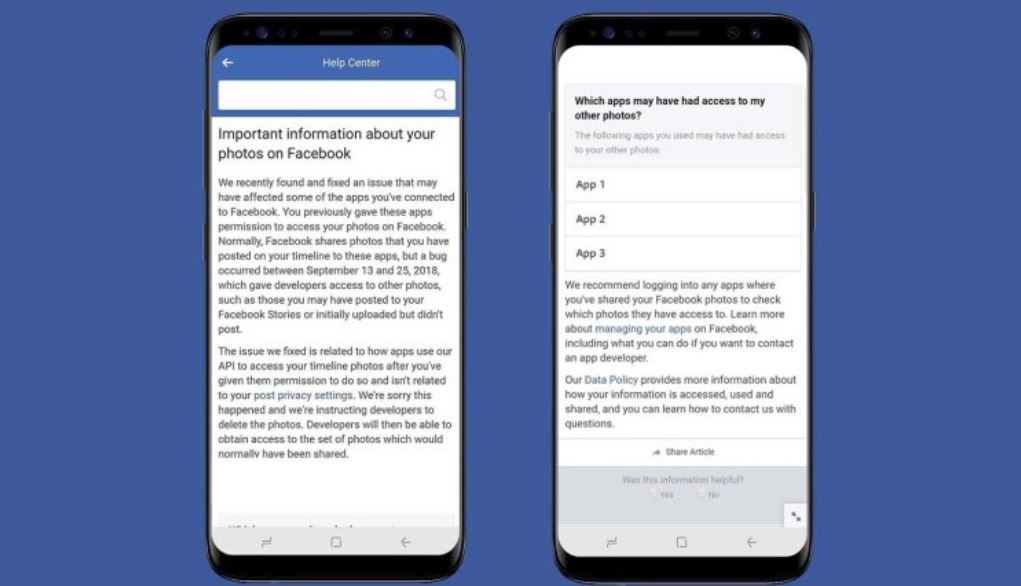 Facebook is hit back to back by data breaches. The CEO Mark Zuckerberg has provided statements many times in the past and promised to look after data inter and now this is another time when the social media giant is once again a victim of a dangerous bug. The bug took a toll on the integrity of user data and exposed millions of images to third-party applications. These third-party applications are not supposed to get access of any photos except those posted on Timelines. But, due to the bug, those third-party applications could get access to photos that were uploaded, but not posted due to network issues or some other issues, photos uploaded on Facebook Stories and so on.
If you are thinking that the photos were exposed to the third-party applications within 1 or 2 days, then you will be extremely disappointed to know the truth. The user data was actually ensnared from September 13-September 25, 2018.  According to Facebook, app developers also got access to the photos posted on Marketplace for Facebook.
Facebook has this to say about this data massacre:
"We're sorry this happened. Early next week we will be rolling out tools for app developers that will allow them to determine which people using their app might be impacted by this bug. We will be working with those developers to delete the photos from impacted users."
Facebook has pushed a notification or alert to many users about the incident. They also informed which apps might have accessed the photos and also promised the users to delete all such images from the third party entities.
Europe's General Data Protection Regulation came into effect this year gives any company a span of 72 hours to notify authorities and persons of a data breach. But it has been 72 odd days since Facebook first noticed the Photos API issue.