Apple introduced its Apple Pay service last year and no less than a year Google has come up with the Android Pay. The news has nothing to do with official announcement from Google but a recent leaked image of the memo of Mc Donalds showed that Android Pay will be coming on August 26, 2015. The notification which was captured from Mc Donalds also indicated that the procedure for payment for Android Pay will be same as Apple Pay.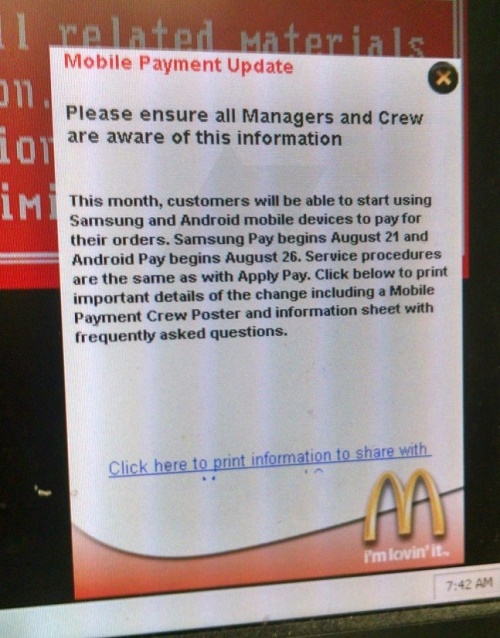 But as the reports say, the Android Pay facility will roll out to selected Mc Donalds stores in USA. The operation will be almost for both Android Pay and Apple Pay and the only difference is that Android Pay will operate in phones enabled with the old Android 4.4.4 KitKat version. Apple has deployed the NFC in both iPhone 6 and iPhone 6 Plus which is a clear implication that Apple Pay will be compatible with both of these flagship devices.
We have not heard any official announcement or confirmation from Google. So just and see if the picture carries any credibility.