Screen lock patterns for Android phones were first introduced by Google in 2008 and since then this special screen lock system has gained immense popularity. But then just like the typical lazy '123456' and 'abcdef' and simply 'password' passwords, users have started drawing easy and predictable screen lock patterns leading to security threats. A recent study has revealed that millions of users' phone security is at stake because of the easily predictable screen lock patterns.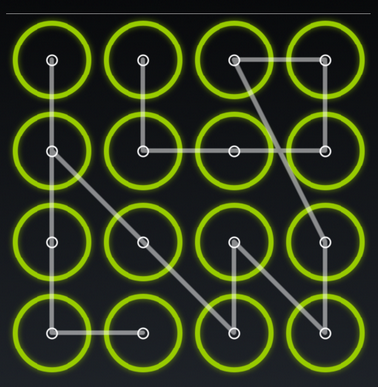 The study was carried out by Marte Løge, a graduate from the Norweigan University of Science and Technology. Løge told that his study unveiled some typical human nature that compells users to draw similar lock patterns. A good fraction, 77 percent of users start drawing their patterns in one of the four corners, while 44 percent draw their pattern in the top-left corner of the screen. Marte said that their study involved 4000 screen lock patterns and found that average number of users only utilize 5 out of the 9 nodes. So even if the phone has made provisions for 140,704 combinations, normal users utilize only 7152 combinations instead.
"Humans are predictable. We're seeing the same aspects used when creating a pattern locks [as are used in] pin codes and alphanumeric passwords."
The researcher also told that they are working hard to bring out potential solutions asap. But he advised users to utilize all the 9 nodes of the patterns, turn off the "make patterns visible" options in order to prevent the phone saftey from attackers.