Anonymous, the hacker collective group of activist hackers have declared cyber war against the Islamic State after the Paris massacre that took lives of 129 people. The recent organized attacks on Paris claimed 129 odd lives and the Islamic State took pride in announcing their plan and responsibility behind the mayhem. In response to this, a member of Anonymous hacker group, disguised in Guy Fawkes mask appeared on a video posted to YouTube. He said that the war is bang on and they will wage the biggest cyber war ever happened in history.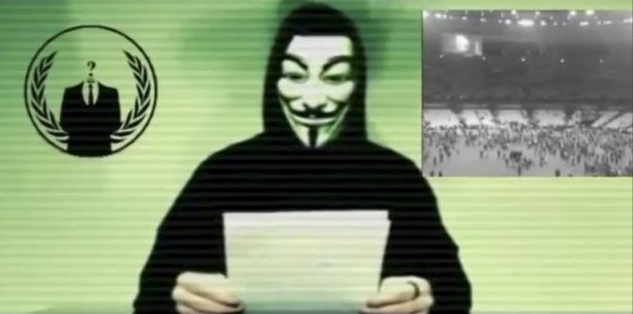 "These attacks cannot remain unpunished," the hacker said, in French. "We are going to launch the biggest operation ever against you. Expect many cyberattacks. War has been declared. Get ready," the man said, without giving details of what the attacks would involve. "We don't forgive and we don't forget." The video went viral within no time and it was viewed on YouTube more than 1.1 million views by 09:30 ET on Monday.
Anonymous is a famous group of hackers knitted together internationally who have unleashed many cyber attacks against governments, religious websites, militant groups. The group has identified more than 39,000 suspected ISIS in the past and reported them to Twitter. Anonymous hackers reportedly hold the responsibility of shutting down more than 25,000 of accounts suspended. Ever since the attacks and killing of 17 people in the Charlie Hebdo, Anonymous hackers have devoted themselves in unmasking the Islamic State militants.