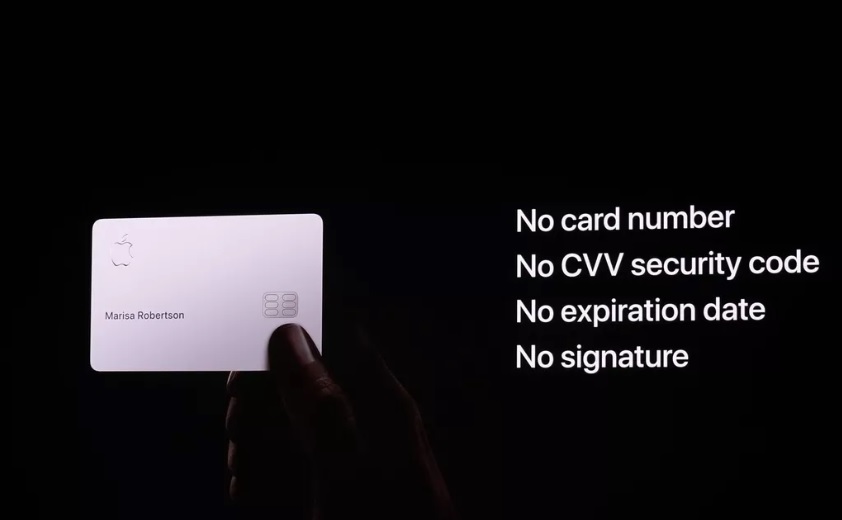 It has been announced during the Apple's "show-time" services event that a brand-new Apple Card credit card that promises the improvement of things with normal credit card experience making it easier and simpler with no fees and low rates of interests would be launched.
To get such a card, users need to sign up on their iPhone or the Apple Wallet app where they would get a previewed digital card and then can use it wherever it is accepted. It would be of much help in tracking purchases, check balances, pay off dues, etc. Not only this, a physical titanium card will be also present with no CVV, credit card number, expiry date or signature. The necessary info would be available directly in the Apple Wallet app.
Machine learning and Apple Maps for labelling stores, used in the app, would be used and the data would be used to track purchases across relatable and popular categories such as" food", "shopping".
Apple Card would provide cashback rewards instead of point-based reward system in the form of Daily Cash which could be found in the Card for spending or purchasing purposes. It is reported that Apple would be granting 2% cash back on purchases made through the Apple Card. Moreover, purchases made through Apple will get 3% cash back. But, through the physical card only 1% cashback would be granted on the purchases.
According to rumors, Apple is said to be partnering with Goldman Sachs for linking the Apple Card with Mastercard handling payment processing. It is promised that there would be total discarding of late fees, annual fees, international fees, over-limit fees and that no penalties would be charged for missing payments as for "lower interest rates". The APR rates are also promised to be ranging from 13.24% to 24.24% on the basis of credit. Missed or late payments would be resulting in additional interest with an accumulation to the customer's balance.
Apple also has maintained privacy in this matter. They won't know a bit of anything of your expenses and details. The info is stored on the device and not on Apple's servers. The company also promises that a third party won't be aware of any data of yours via Goldman Sachs or Apple itself for the sake of marketing and advertising.