Apple presented their results for first quarter of 2014, which is their 2nd fiscal quarter of this year and in this presentation besides showing up some good results, Apple ended up being questioned for its degraded iPad sales. Apple recorded 16.35 million unit sales of its various tablet models during the quarter, which was 19.5 million units in the second fiscal quarter of the previous year.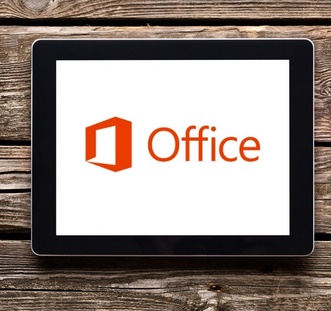 However, this falling statistics put a question mark in everyone's mind and Apple CEO Tim Cook was compelled to defend it by saying that Office for iPad should have arrived sooner. Cook said,"It's been the fastest growing product in Apple's history. It was an instant hit in business, education, and consumer. In just four years after we launched the first iPad, we've sold over 210 million — more than anyone thought was possible. That's almost twice as much during a comparable timeframe."
Cook claimed that it would have been great if Office was launched sooner than the real day. He said, "it would've been better for Microsoft, frankly" to have made the software available for Apple's tablet sooner, ahead of its competitors like Apple's own iWork products. He added that he appreciates the fact that it's a great news that Office has finally arrived for iPad. "Office is a key franchise for enterprise customers and having it on iPad is good. We wholeheartedly welcome Microsoft to the App Store, and customers are responding very positively," said Cook.