In a bid to stand out with its new products, Apple has come up with its new line of color for the iPhone 5S – champagne. The new shade for the recently launched Apple products is said to keep them in front of competition.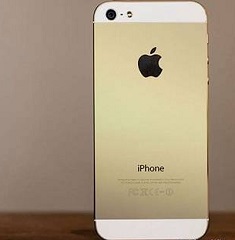 But reports say that Apple may face lawsuit threats by companies who claim that they own exclusive rights of the shades that it will be using. French vintners may sue Apple if it releases products with the shade "champagne" as they claim to have rights on it. This does not end here. T-Mobile is all set to sue AT&T for using its magenta as a marketing material for it.
So now companies have come to claiming colors and this is actually possible. Companies can in reality claim parts of color swatch owning exclusive rights to them. And this also allows them to file lawsuits against organizations using any of their hues.
Again, blue is the trademark color of Tiffany Jewelers claimed by them long ago and HTC has got reasons to fear about its new line of phones in blue. Other companies that own trademark are UPS which has brown (Pullman brown) as its color, Louboutin's red soles, Owen's Corning pink color for fiber glass insulation.
The American Law goes by the general understanding that only those colors can be trademarked which serves to identify the source of a product and cannot serve any other function. It believes that color has got lots to do with brands which associates it with the color they use.
But again, a color is an indispensable medium of art; it cannot be specific to a particular brand or no organization can gain control over it. If done it would hinder art and competition. So, according to experts , color should not be monopolized.