Google and Apple had professional enmity with each other which has been seen in their lawsuit clashes and fight over patents. But whatever be the extent of rivalry, Google and Apple have maintained the professional decorum and have never went foul mouthed. But today a bizarre thing was found in Google Map. A location to the south of Rawalpindi, Pakistan was showing an Android Bot urinating on the Apple Icon. The icon was not Photoshopped and hence took the internet in a rage of storm.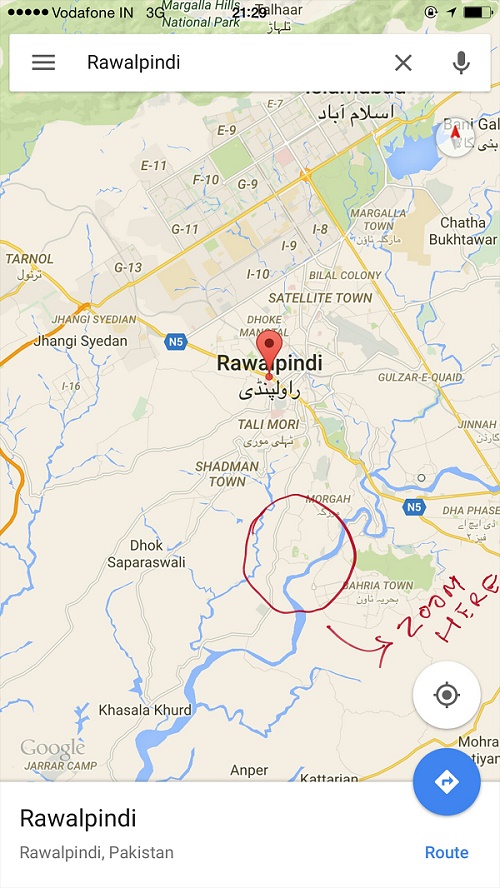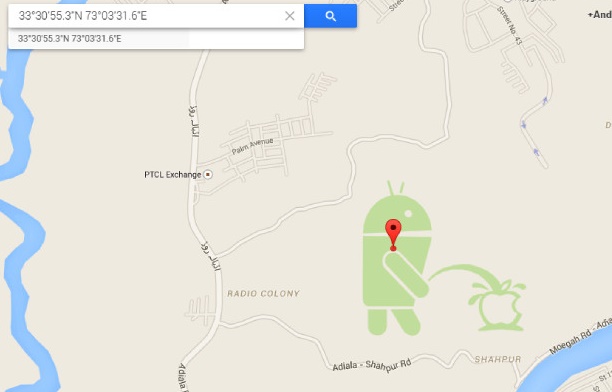 You can find the image at location to the south of Rawalpindi. If you zoom it, you'll clearly find the funny yet humiliating Android bot urinating on the Apple icon. Check out our images. You can follow the link above or simply zoom the area as shown in the images.
Google has been highly criticized for such an activity. Even if this is a user created activity, it should have undergone approval by Google. Despite of that, the icon has still remained which is certainly deleterious for the reputation of the company.
UPDATE: Google was contacted by several news channel for comment. Finally Google spokesperson confirmed that the graphic image of the urinating Android Bot was added using a map maker tool. The spokesperson apologized for the presence of such an inappropriate user-created content.
Owen William of TNW even shared a tweet regarding this controversial issue.