Alarm with natural tune gives your body natural energy that needs to move on from morning lethargy. With alarm wake-up lights like morning sunray is a fantastic way to feel refreshed after a good night of rest. So light therapy with alarm clock device is very effective in every day life.
The features you should know about the devices to buy it are Design , Brightness settings, Alarm sound and Light intensity.
Here we are describing about some devices to guide you.
Philips Somneo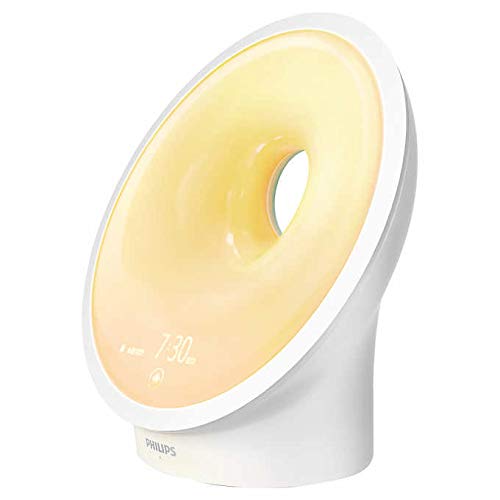 This best multifunctional alarm with light therapy. Specialty of the alarm clock is wake up feature. The alarm starts with soft sunrise color and gradually becomes brighter as the time is closer to your wake up. It also offers sweet and nature related alarm tune rather harsh tune.
It also includes USB charging port, radio, aux input for your own music and adjustable light- temperature option.
Philips HF3520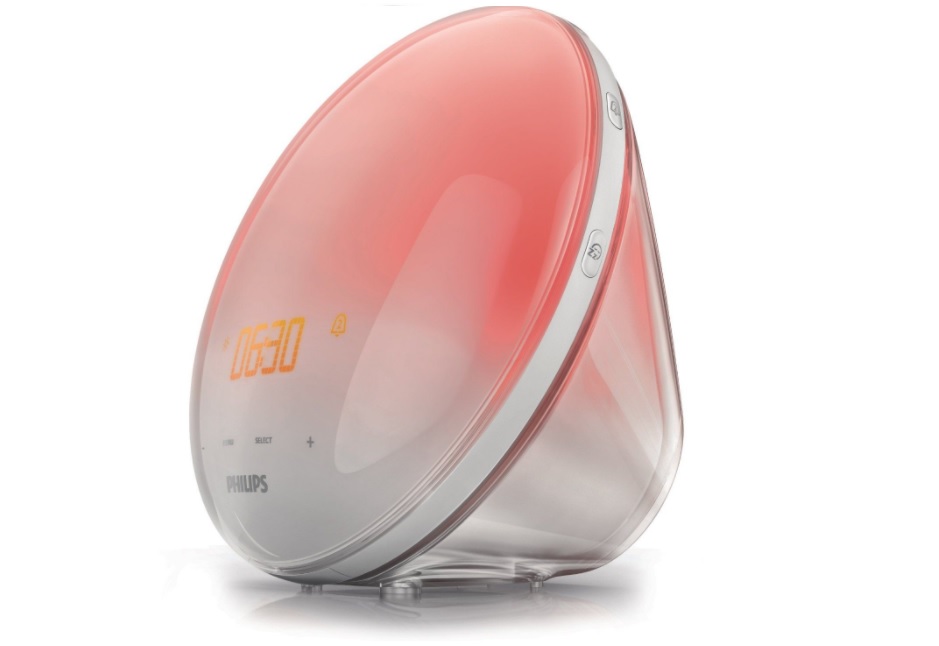 It is one of the best sunrise alarm clock. It offers 20 brightness settings. Brightness of the light gradually increase from 20 to 30 minutes before scheduled time. It also includes snooze button so that you will get extra nine minute.
The alarm clock can be set with FM radio. It is worked as alarm and beside lamp for reading both.
Aura Daylight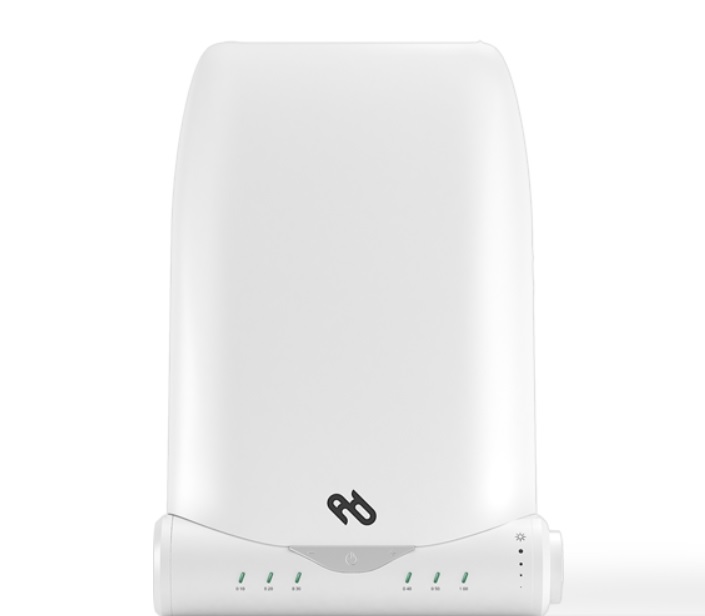 Aura daylight is special for its light therapy power. It can be positioned to 70 and 85 degree to make you comfortable. It offers 10000 lux bright light that can be powered you through the day. Minimum settings of light can produce 3500 lux light.
The light continues at a time for maximum 60 minutes and minimum 10 minutes and it is rechargeable.
You have the option to adjust light intensity that soothes your body effectively at the time of light therapy.
Mirari OK to Wake!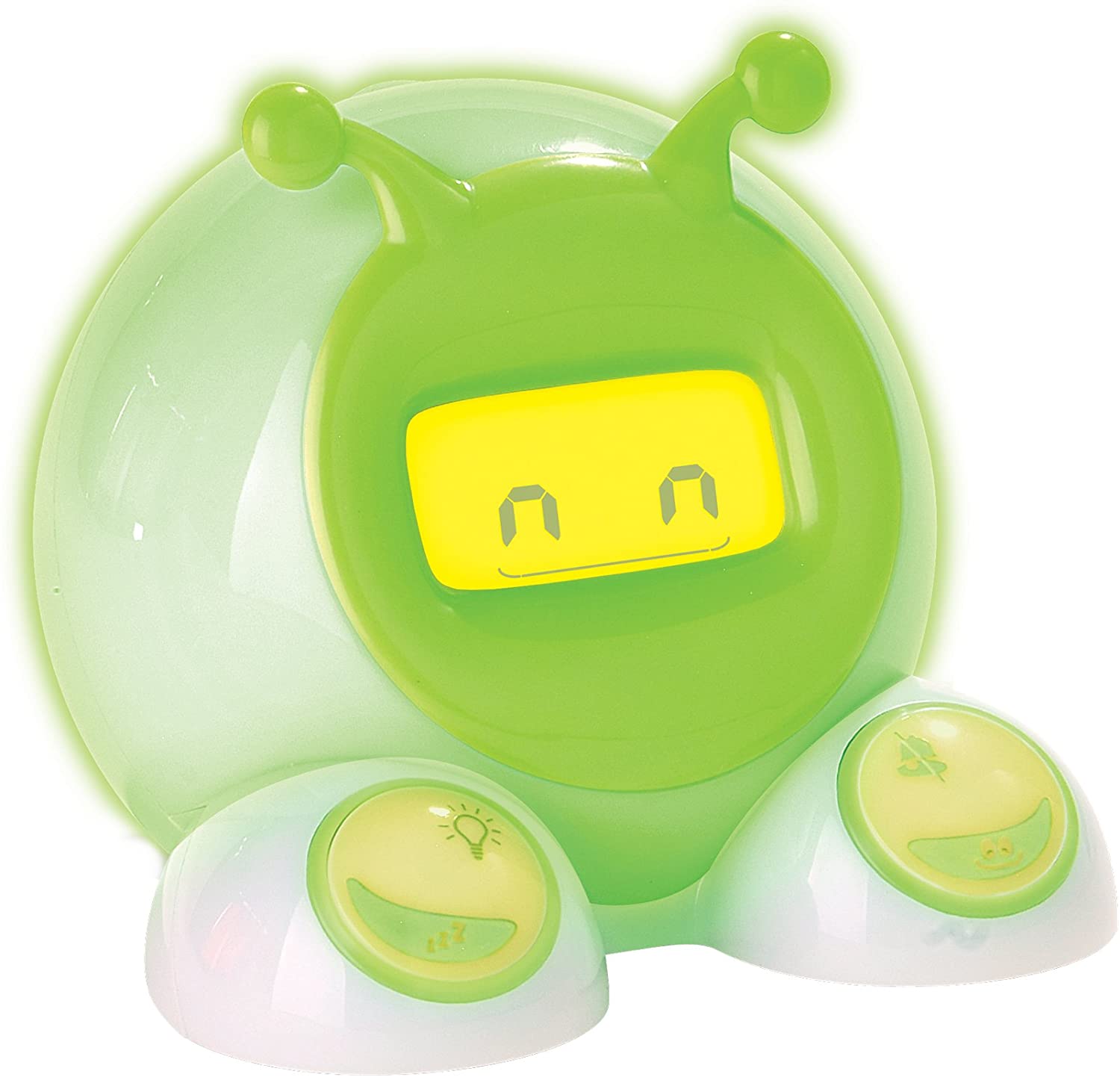 This alarm clock is specially designed for children. Its cartoon like design attracts kids. It works as a night lamp with soft yellow cold and converted to green color when you set the alarm. Seeing the green color your kid can understand that its wake up time.
Parental control is at the back side of the device. You can set alarm , brightness and night light timers. You can set nap time also for afternoon separately.
Electrohome Retro Alarm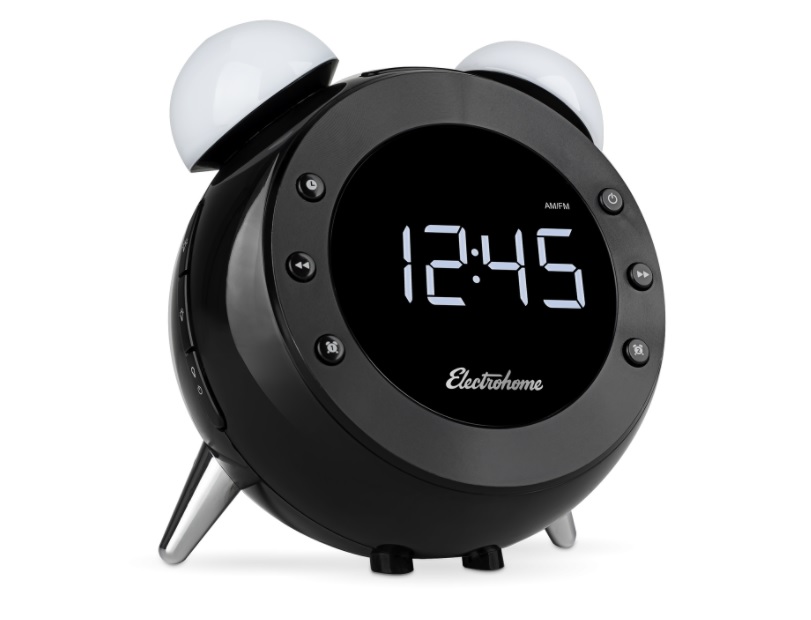 Specialty of the alarm is its retro look. It includes LED screen, back up alarm, wake-up light. It also offers night light for mid night bathroom break.
This clock awake you with gentle light like morning sunrise, gets brighter as your wake up time gets closer. Every day will be relaxed and fully energized with the help of this retro alarm clock.
iHome Zenergy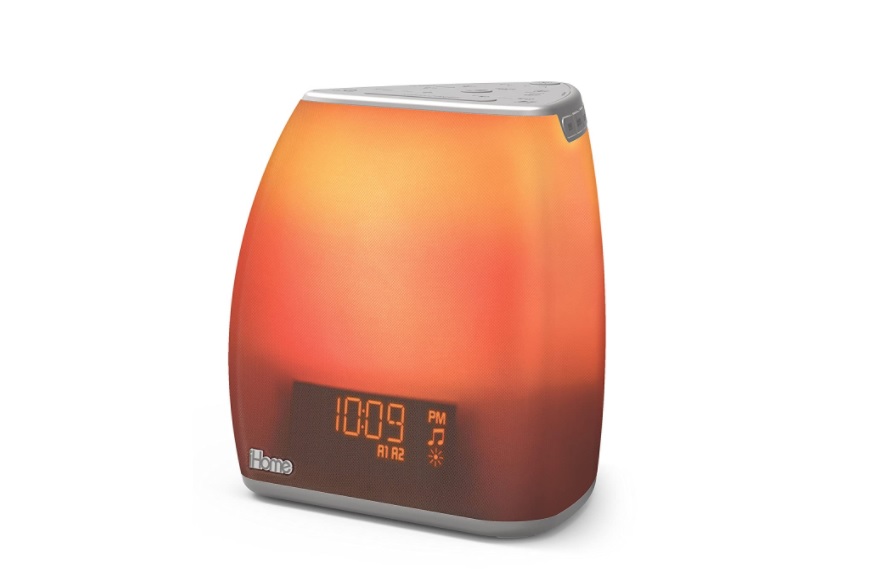 This device is perfect as light therapy clock. It emits warm light 10 minutes before the alarm and then sounds with sweet tone at the alarm time to wake you up gently.
iHome Zenergy offers 20 different light and sound variety. The variety is for energy, stress relief, good sleep , meditation and more. The device can be controlled by its own or by connecting the your phone via Bluetooth or aux cable or you can download iHome app too. The app is available for Android and iOS both.
Price of the device is quite high but that is nothing considering its features.