If you are still not aware of the Cambridge Analytica issue, then here is a recap Cambridge Analytica is one company that extracted data from 50 million Facebook users just before the US Presidential Election in order to spread pro Trump materials. However, this data breach was done with the help of a fake prediction app. The most alarming news came from a whistle blower who said Facebook is involved in the conspiracy. Since then, Facebook has been answerable to the public and its CEO Mark Zuckerberg is having a tough time. Facebook is working hard on updating its privacy policies.
If you want to know what data Facebook keeps about you, then follow the article.
1. Open the Facebook desktop website.
2. Click on the down arrow located at the top right corner of the website page, and go to Settings.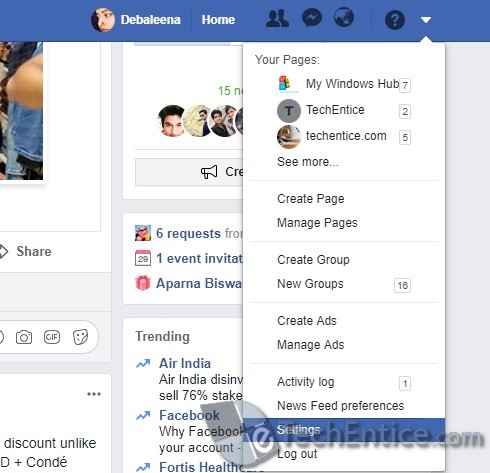 3. In the left panel, select the General tab. Now in the right panel you will find a link to "Download a copy of my Facebook data". Click on it.

4. You will be redirected to a new page with one option, i.e., "Start My Archive". Click on it.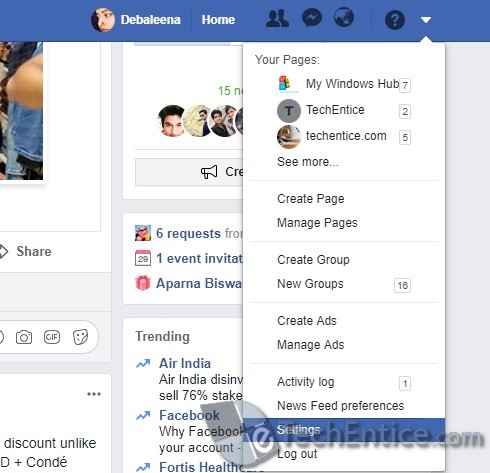 When prompted, enter your password. Facebook will send an email to your registered email account. You might need to enter your password again as directed. the data will be downloaded as a zip folder. Unzip it to find the content.