So now that we have the super fast internet connection with Google Fiber, Elon Musk plans for space internet. However weird the idea might seem to you, but Elon Musk is known for realizing such crazy ideas. Some of his invaluable contributions include hovering space rockets and the vacuum-tube mass transit system. Musk is reportedly planning to launch internet service that would cover our mother planet as well as the red planet.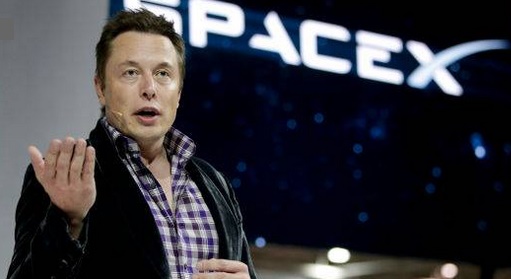 However, the project of space internet is named as SpaceX. There were reports that the project aims to incorporate a constellation of internet serving satellites, as many as 700 into the orbits of the plants. This satellites will provide global coverage. If I remember correctly, we published similar article in the past. So this idea is not new and has been implemented before and Musk has confirmed that he will come up with something absolutely new. According to the scientist, SpaceX will try to utilize the earth's orbit since most of the small satellites have very good compatibility with the orbit and will be cheaper.
Now, if you are thinking whether Google Fiber or Facebook will be a partner for this project, then it's a big No. Musk has revealed that this project will not include any of the mentioned big techno titans and most importantly SpaceX would emerge as a strong rival to these companies. Elon has not only adumbrated plans for earth but also for mars. While we are wondering who would be using internet in Mars, Elon surely has some better and far reaching plans. The way Mars missions are evolving and advancing, soon scientists might establish human colony at mars, So definitely communication will be the big thing and Musk's plan is such advanced you now know.
Not more detail could be fetched about SpaceX. There is no specific deadline as when the service will roll up. about 50 to 60 employees are working on this project now.