Today we came across this unique and interesting incident about this person named Kazuya Sakakihara. He was a software engineer at Sony who left the company in 2014. But what has made him popular is that before leaving the company he kept his name in the code of every PlayStation 4.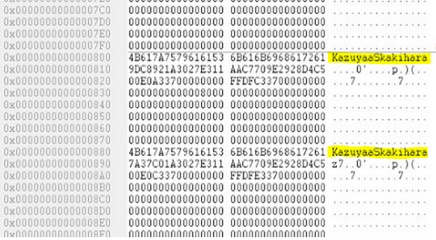 Previously there has been such cases where engineers have kept their names in codes but till now the case have remain confined in the comment section. This is the first ever incident where the engineer has crafted his name in the code itself.
The image provided by Chris Gallizzi shows the name of the engineer " Kazuyaa Sakakihara" which has an extra A added with his original name. This extra A is assumed to be a measure taken to keep the program running. So every PS4 has Kazuya's full name on the HDD code without annotations.