Breakups are tough and the toughest thing is to undo everything from the past. With social media like Facebook, we post updates with our loved ones and tag them in our pictures and status updates. When the relationship ends, the situation becomes worse when we decide not to remove them from friend list but at the same time do not want to remembered of your ex quite often. Facebook is bringing a new tool that might be helpful in your time of crisis.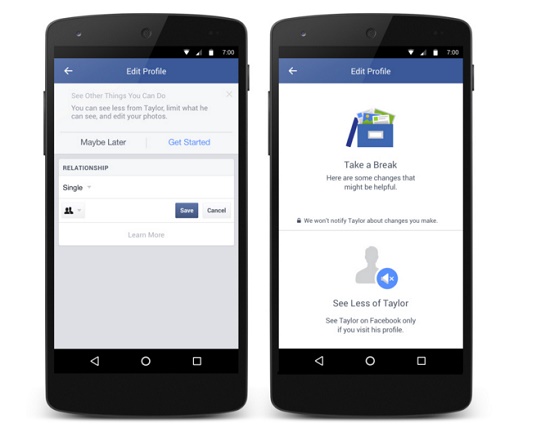 The new tool will help you manage your interactions with your ex-lover on Facebook. When a user changes the relationship status from 'in a relationship', 'engaged' or 'married' to Single, then the user will be prompted to try certain instructions. The new featured will help users to refrain themselves from viewing posts from their former partner, and hide their own posts from them. The former partner will not be able to know the change you have made.
Users can thus limit the status, posts, tagged images and pictures from their ex-partners and the situation is somehow improved. The feature is being tested in US and it will be decided later on if the features will be released for other regions too.