Facebook has launched the new Messenger Kids application which is the facebook messenger app designed for kids. In this app, there is a provision of parental control to check your child's activity. The app is currently rolling out to iOS and will other platforms too.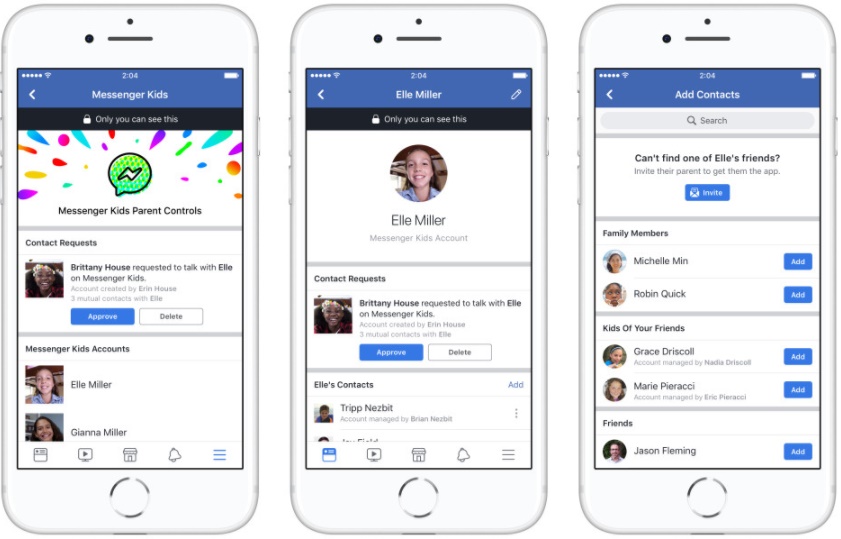 From features point-of-view, the Messenger Kids app doesn't seem too different from the standard Messenger app. Children can chat using text, audio or video using the app. It also supports image filters and emoji, picked appropriately for kids.
In order to setup Messenger Kids for your child, you can follow the steps mentioned below:
Download: First, download the Messenger Kids app on your child's iPad, iPod touch, or iPhone from the App Store.
Authenticate: Then, authenticate your child's device using your own Facebook username and password. This will not create a Facebook account for your child or give them access to your Facebook account.
Create an account: Finish the setup process by creating an account for your child, where all you'll need to do is provide their name. Then the device can be handed over to the child so they can start chatting with the family and friends you approve.
Add contacts: To add people to your child's approved contact list, go to the Messenger Kids parental controls panel in your main Facebook app. To get there, click on "More" on the bottom right corner in your main Facebook app, and click "Messenger Kids" in the Explore section.
Facebook is currently rolling out the app for iOS users in the US, while the Android version is expected to launch soon. There is no word about expanding the availability of the app to other countries at the moment.