Annoyed with irritating updates. Well don't worry, Facebook has now updated the controls for the News Feed which will help you hide annoying status updates from your timeline!! So now we don't have to wait for an 'Unfollow' button from Facebook to turn off updates from friends and family that share a little too much on the social site. We are aware about the social media network giant's effort to clean up the News Feed to improve the user experience and increase engagement and this new update could be their first step towards this.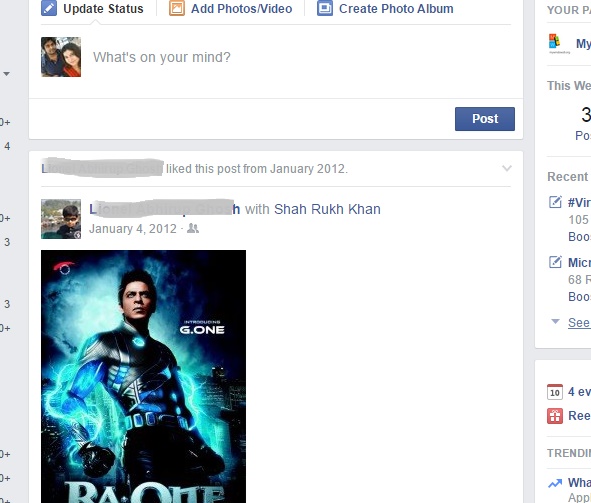 Ultimately only a user can know what is most meaningful to him/her and this is why Facebook is give user more ways to control what they will see. It is rolling out updated controls to make it easier to get relevant posts in the News Feed and hide irrelevant ones by unfollowing the friends or pages in one place, rather than visiting each profile individually.
You can prioritize stories, and make sure you don't miss posts from particular friends and Pages, by selecting which friends and Pages you would like to see at the top of your News Feed. Within News Feed Preferences, tap on a friend's profile picture to see their posts first. You will then see any new stories they've shared since your last visit to Facebook at the top of News Feed, with a star in the top right of their post so you know why they're at the top. You can scroll down to see the rest of your News Feed normally. Helping you find new Pages to follow can help you connect with publishers, artists and businesses you might be interested in. Based on the types of Pages you've liked in the past, you can discover new Pages in order to get more of the stories you care about.
Now you can also see a list of the top people, Pages and groups that you've seen in your News Feed over the past week, and choose to unfollow any friend, Page or group if you don't want to see their updates. If you ever decide you'd like to see their posts in your timeline again, head to your profile page. Click on Friends. Find the friend you have hidden, and click on the Friends button. Select Show in News Feed. Now they're back and no one is the wiser.
You can get News Feed Preferences by tapping on 'More' in the bottom right hand corner of your mobile app. News Feed Preferences are located under Settings. You can come back at any time to update your choices!! The new ways to control your News Feed will be available on iOS earlier on and will be rolling out on Android and desktop over the coming weeks!