Recently an appeals court in the US ruled out an interestingly funny decision that FAA can easily make drone flights illegal. According to the court, the vanguard of the rule dates back to 2011 when a pilot named Raphael "Trappy" Pirker, a Swiss pilot who was fined $10000 for reckless flight at University of West Virginia at a height below 500m. The pilot filed a case and won it by demonstrating the demarcation between unmanned and manned aircraft. But now the court is adumbrating to bring about a change in the rule by stating, "definitions on their face do not exclude even a 'model aircraft' from the meaning of 'aircraft.'"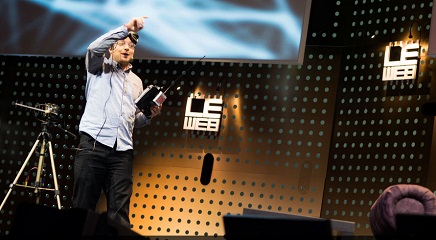 It also added,"Furthermore, the definitions draw no distinction between whether a device is manned or unmanned," the board wrote. " ​An aircraft is 'any' 'device' that is 'used for flight.' We acknowledge the definitions are as broad as they are clear, but they are clear nonetheless."
The device term is equivocal as it does not mention any specific device. According to FAA's model aircraft guidelines, any flight over 400 feet by a drone is unsafe and potentially illegal.
Peter Sachs, a Connecticut-based lawyer and founder of the Drone Pilots Association said, " With this decision, the NTSB has declared model aircraft, paper airplanes and even children's toys to be 'aircraft,' subject to the same regulations as 747s, which ignores entirely the fact that for decades none has ever been treated as such." He also added, "I don't think that's what Congress ever intended or that common sense and logic support today's NTSB's decision."
Pirker's lawyer, Brendan Schulman, told,"Whether the safe operation of drones for business purposes is prohibited by any law" and said that he is "reviewing options for our next steps in the Pirker case."
Well we are still not sure if FAA will start accusing for personal drone flights but definitely the courts are instigating on setting uo a rule that would bolster FAA to outlaw all US drone flights.