The infamous HeartBleed internet bug has taken a toll in no time and even NSA was alleged to being aware of the security threat and take undue advantage of it. Now this was an allegation but the first arrest for exploiting the HeartBleed security vulnerability has been done and to everyone's surprise the alleged person is a 19 year old guy. He is a Canadian Computer Science student and has been reportedly arrested for alleged breach of the Canada Revenue Agency's website. Stephen Arthuro Solis-Reyes of London, Ontario is currently facing one count of Unauthorized Use of Computer, and one count of Mischief in Relation to Data. The house of the suspect was thoroughly searched and officials seized the computer equipment of Solis-Reyes. That very person is scheduled to appear in court on July 17.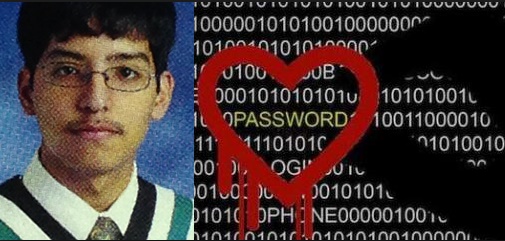 Assistant Commissioner, Gilles Michaud stated, "The RCMP treated this breach of security as a high priority case and mobilized the necessary resources to resolve the matter as quickly as possible". CRA Commissioner Andrew Treusch also made a statement that the Social Insurance Numbers of around 900 people were removed from CRA computer systems. The hack made a separate attack leading to shut down of CRA servers thus exploiting the security.
The affected websites will be informed about the security breach via letters and no electronic media is being used for this purpose. The agency will provide free credit protection services, and will apply extra protections to their CRA accounts to prevent future disasters. Companies whose websites have been exploited are strongly recommended to change their passwords.