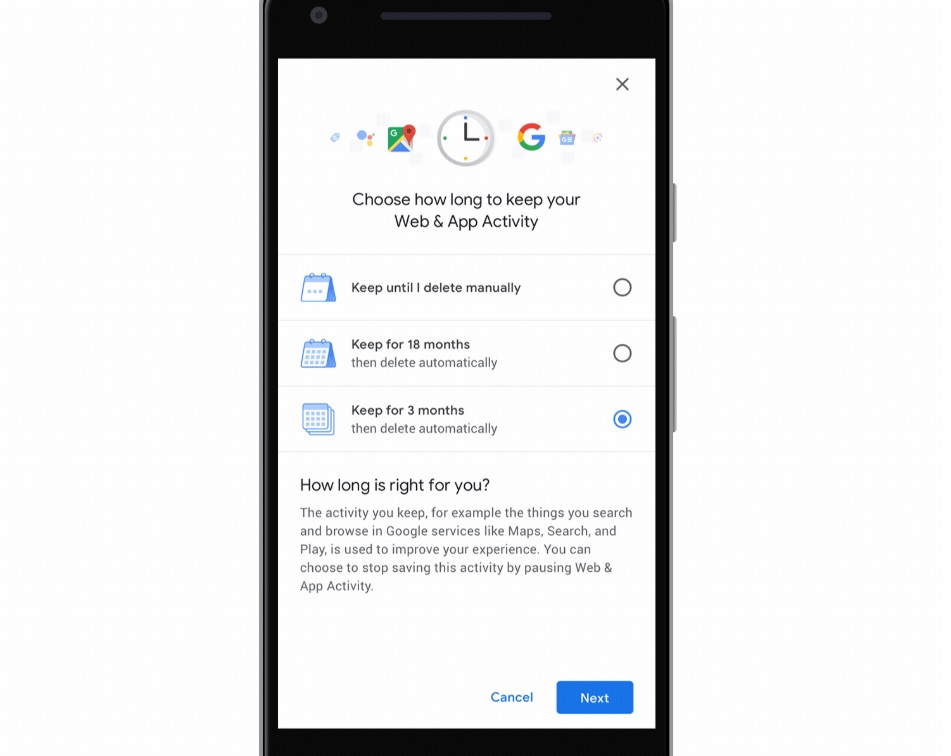 Google allows you to remove location history and other information about navigation from your Android devices. Removing location-based data is possible, but not quite easy. The process is rather cumbersome, as you have to manually delete all navigation data. In Android devices or other platform devices, which support Google's navigation, the users have to follow simple, yet multiple steps for deleting the data. So, a number of taps on your mobile screen before being able to get rid of the data completely.
So, Google is now working at smoothening the process. In coming days, Google might be cutting down the hazards of following a lengthy procedure. The company has announced that it will be incorporating new control options that will delete location-based data after a stipulated time stamp. You can definitely decide on the control factor, as how much old location data is to be removed.
You can also decide the retention periods for removing your location history, web activity, app activity, etc. The process, once set, will continue to work periodically, like 3 months, or 18 months, etc. It will also provide you the option to retain your data until you choose to delete it manually.
The step taken by Google is an important one and was much needed since a long time. Last year, it was found that Google was continuing to track users' location data even if the feature was turned off in the device. Google was then compelled to update its Privacy Policy of tracking functions. As a resort, Google will also add new control features for Location History and Web and Application activities over the coming weeks. The service might be extended beyond what it is adumbrated currently.