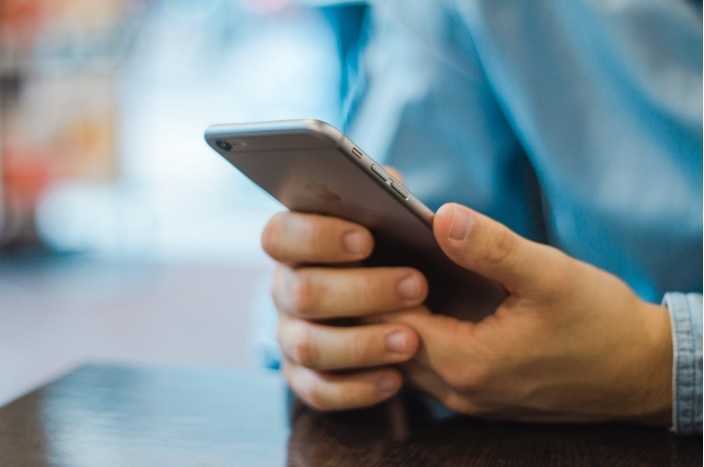 For Apple fans, the iPhone 8 Plus was a nifty new addition to the iPhone line. With wireless charging capabilities and a beefed-up camera, the iPhone 8 was a clear step up from its predecessors – and the 8 Plus tacked on a dual-lens display in addition to its larger size.
As powerful as they are, Apple iPhones still need to be protected with a sturdy case to avoid shattering, scratches, or dents from accidental drops. Here are a few things to consider when selecting the best case for your iPhone 8 Plus.
Look For Shock-Resistant Features
The number one cause of damage to phones everywhere is dropping them onto a hard surface. iPhones screens are notoriously easy to crack, as the glass displays don't disperse shock very well. To avoid shattering your phone from a tumble, look for high-quality iPhone 8 Plus cases made with shock-absorbing or shock-resistant materials.
Soft-bodies cases, made from rubber or silicone, are the best for absorbing shock. Plastic cases aren't quick as resistant, but they're still better than a bare phone. If a case is a combination of materials, look for ones with corners reinforced with rubber or silicone. These protect the fragile edges of the rectangular iPhone, which are the most easily damaged because of the force is concentrated into such a small area after dropping.
Avoid Overly Bulky Cases
It's true that padded, bulky cases that use a lot of shock absorbing material protect your phone from tall drops. But sometimes too much bulkiness and weight can be just as much as a detriment.
At 6.24 inches tall and weighing 7.13 ounces, the iPhone 8 Plus is undoubtedly a large phone. For those with medium or small hands, keeping a grip on an uncased iPhone 8 Plus may already be difficult because of its size, weight, and shape. Adding a hefty case into the mix may mean you're dropping your iPhone more often than necessary – which is dangerous even if you have a strongly padded case.
The best way to keep your smartphone safe is to not drop it in the first place. That's why you should consider slimmer cases that use high-quality materials and have features like grips along the sides. (And don't forget that a slimmer phone will be easier to fit in your pocket or purse.)
Get a Screen Protector
If the case you choose doesn't come with a screen protector, it's always a good idea to invest in a separate one.
Screen protectors are made of plastic or tempered glass. They adhere directly to the surface of your screen and don't affect the touch capabilities, sensitivity, or visual quality of your smartphone. They're excellent for protecting iPhones from superficial scratches and can even help with low-level shock absorption.
To be fair, screen protectors don't provide unlimited protection from falls and scratches – notably, they can often leave the edges of your phone exposed to scuffs and scrapes. But when they're used in conjunction with a solid case, these sheets of plastic or glass can drastically increase the longevity of your iPhone 8 Plus.
Think About Your Style
While the safety of your iPhone 8 Plus is hugely important, don't forget about appearances! Your phone case can be a stylish accessory like any other. Many cases even pull double duty and function as a wallet to store a few cards or as a mirror.
It's up to you to choose a case that fits your style needs, but be warned: don't pick a case from a bargain bin just because it has a cute pattern. Those $5 cases may look nice at first, but iPhone cases are truly an instance where you get what you pay for. Even if it's a little pricier, go with a case that is both looks nice and is functional.