Today, technology has bought us so close and have made almost everything available at home itself. Google has played vital role in bringing the whole world down at home via internet. Google's one such technology Google Street View has made this idea more practical which can be used to check out anything rite from your home. Street View have traveled almost in every prosperous place in world from Everest, the Colorado River, etc. This time however, Street View had its new destination: famous lake at Loch Ness.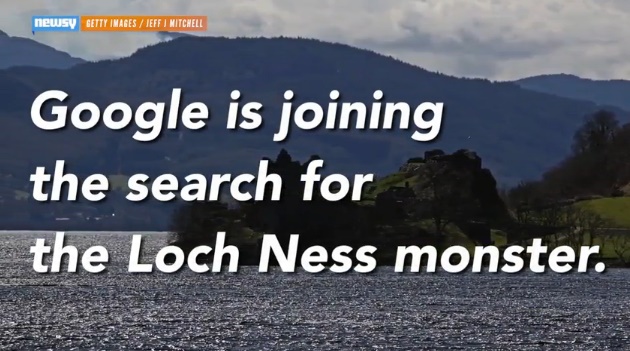 Exactly eighty-one years ago today, the Daily Mail had printed the most famous photo of the Loch Ness Monster. The Loch Ness Monster (also called Nessie) is a cryptic that reputedly inhabits the Loch Ness Lake in the Scottish Highlands. It is similar to other supposed lake monsters in Scotland and elsewhere, though its description varies from one account to the next, with most describing it as large in size. This monster was first brought to the world's attention in 1933. To celebrate this special day in cryptozoology, Google today launched its Street View imagery of the famous lake. You can now use Street View to explore both the surface of the 23-mile long lake and see some underwater imagery, too. As always, Google teamed up with the Catlin Seaview Survey for the underwater imagery.
"Today, to celebrate the anniversary of its release, we're bringing 360-degree Street View imagery of Loch Ness to Google Maps, so you can go in search of Nessie yourself."
– Google Post
Google has been working with Loch Ness experts to try and hunt down the famous – and possibly fictional – monster. Adrian Shine, leader of the Loch Ness & Morar Project, has been engaged in fieldwork in the Highlands since 1973 and was an integral part of the Street View collection. Much to the debate of whether this fictional monster exists or is it hoaxes of our age, there are more searches for Loch Ness than there are for some of the famous U.K. institutions like Buckingham Palace. So the legend lives on—even in the digital era. You can go explore the photos for yourself here.