Happn is a location based dating app that makes dating happen between strangers. The app uses location data and users can find strangers who are on Happn within 250 metres radius. If they found the other person interesting they can interact with each other, go for a date etc. This happens mostly between Happn users who are crossing each others path. Happn has recently opened a new feature for Spotify users. This feature enables Spotify members to send songs to strangers. Even though the feature is exclusively for Spotify members but other users can also send music clips of 30 second duration.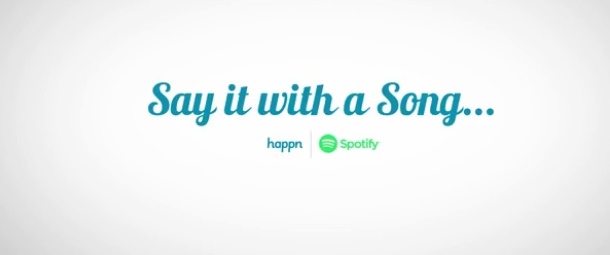 Happn announced the new feature at a press conference on Thursday. The does not have any intention of match making but tis feature is just and extension as a result of its partnership with Spotify. CEO and Founder Didier Rappaport said "Music, since maybe the beginning of the world, has been an extraordinary way of expressing emotion," … "And meeting people can also be an extraordinary emotion."
This means now you can send songs while passing by a stranger. This is definitely quirky and cool. The app has 4 million members functional in 20 major cities. The app has been launched in New York last September. The app is free of cost but men requires to purchase charms. They can send charms to female strangers. The rate of charms is 10 charms for $1.99, or 250 for $29.99.
"We will never do matchmaking because someone likes the same music, that's not at all our idea," Rappaport said. "Love is much more complex than that."