Instagram has introduced a concept of Instagram Story sometimes back/ The Instagram Stories comprises of Images, and Video clips from your Camera Roll. Usually, Stories depict your personal attachment with moments and images and hence you may not always want to share the stories with everyone on your list. In that case you can hide the Stories from specific users of your Instagram contact list.
You can do it either from the Account Settings, or after you have uploaded a story.
1. Open your Instagram app. If you want to change the Setting from Account, go to your Profile. TO see your Story tap on your profile picture. Now, to change the settings of your Instagram Stories, click on the Settings (gear icon) at the top right corner of the screen. Now tap on Story Settings.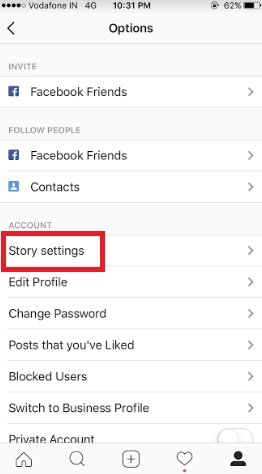 2. Now tap on the option Hide Story from located on the top of the list. You will see 0 people beside the option, if the Story is open for all.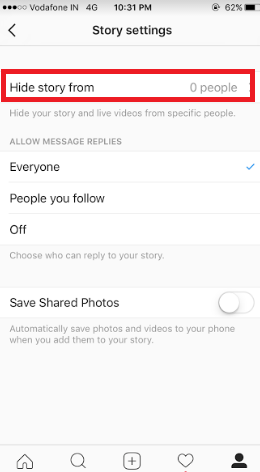 3. As you tap on the option, a list of your Instagram contacts appear. Select the names from whom you want to hide the Instagram Story.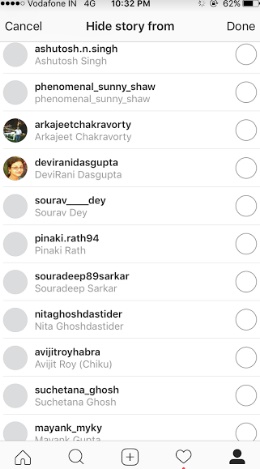 4. If you have already created a Story, then open the Story. Now swipe from bottom to top to open the options associated with the Story.
5. Now again tap on the Gear icon to open the Settings.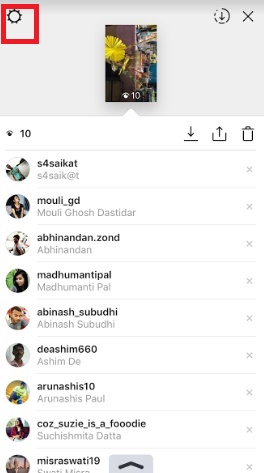 6. You will again come across the option "Hide Story from" and select names.
That's all!