iPhones have tight security with sturdy user verification and authentication system such as face recognition, fingerprint scan, passcode, etc. So, it is very difficult to track iOS users. If you are owner of a small organization, it is very important that you keep track of your employees' office phones. Besides, most teenagers have smartphones in their grip, and the big bad world of strangers are open to them. Meeting and dating strangers are very common among teenagers. Most of the times, children and teenagers fall prey of pedophiles and drug peddlers. So, it is very important to track their activities in case you notice something uncanny changes in their behavior. To address all these issues, spy apps have come into the picture. It is very important to let the user know that his/her phone is being tracked, especially if you are tracking your company's employees. That said, users' discretion is advised before using a spy app.
In this article, I will review mSpyLite application, which also works great for iPhone users. You can check their different blog posts on how to catch cheaters on iPhone.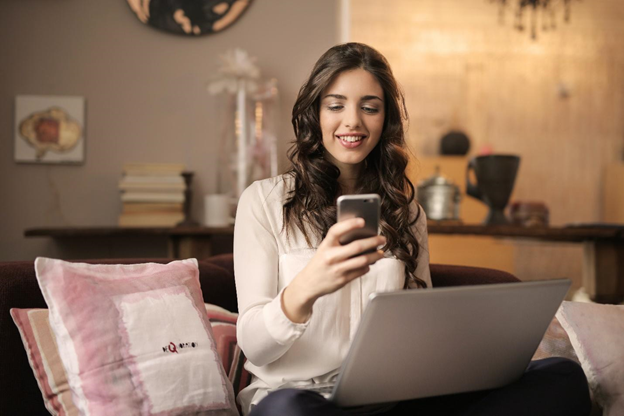 Important features of mSpy application:
mSpy has an in-built call monitoring facility, with which, you can track all calls, duration of each call, and recording of all calls of the target device. If your child is talking to an unknown person for hours, you can be alert who the person is. mSpy will fetch every detail about the calls.
You can check messages that are exchanged between your target device and other phone numbers,].
If you are thinking who sends SMS these days?? It's an era of WhatsApp! Well, you are right but mSpy can sort this out. It can flawlessly track all information shared on WhatsApp. You can check the text messages, videos and photos, WhatsApp phone and video call durations, contact where the calls had been made, etc.
You can check your kids' iMessages as well. Not only texts, but pictures and videos are displayed on your app monitoring control panel.
mSpy can track all information exchanged over other popular apps, such as, Tinder, Telegram, Hangouts, Line, Viber, Kik, Instagram, Facebook messenger, etc.
Geo-fencing is another important and useful tool of the mSpy application. You can set restrictions for your children, or employees of your organization. With geo-fencing enabled, you can set unlimited number of forbidden and safe zones. You will receive mail or phone notifications, if any forbidden zone is cross. Other than that, you can track each and every location, your target has visited.
The application has an app blocker facility, with which you can block which apps the target user can access. For example, you can block employees of your organization from accessing social media apps in office premises.
The application has an in-built keylogger, which you can use under strict conditions. Keyloggers are programs, which can record all keys and buttons the target device owner has pressed in his smartphone. The key patterns are then analyzed to find out which apps have been downloaded, which keys have been pressed, what conversation has been exchanged. But before using keyloggers, there is an important disclaimer to give you. Keyloggers can be used by parents to monitor their kids' phones if they feel their child is in danger. Law enforcement can also use it to analyze and track incidents linked to personal computers. You can track you own device. Other than these criteria, you should not install keyloggers to anyone's phone without his/her permission and knowledge.
You can also check emails exchanged between the numbers.
How To Use mSpy Application?
Using mSpy application is very simple. You have to purchase the subscription of the application. Next, you have to install the application on the target device. The app will not be visible in the target device. Now, you can login to your own account from your desktop and monitor the activity of the target phone. mSpy application is legal parental control and available worldwide, but it entirely depends on how you are using the application.
The performance of the application is quite commendable, without any lag or crash.