Do you have the habit to snooze or dismiss the alarm and go back to sleep? Now here is a solution. Hi-tech smart clock alarm apps will force you to get up from sleep and solve your problem. If you have sleeping problem the app can create a nice ambience with beautiful tune and put you to sleep.
Here we are discussing about such apps with their features.
Alarmy
This alarm clock is ideal for heavy sleepers. It can awake you with its loud ringtone.
This app is supported on Android and iOS. It includes a unique feature. You have to perform an activity to turn off the alarm like alarm is ringing and you have to solve a math problem or take a snapshot of your room or shake your phone to turn the alarm off.
Alarm Clock For Me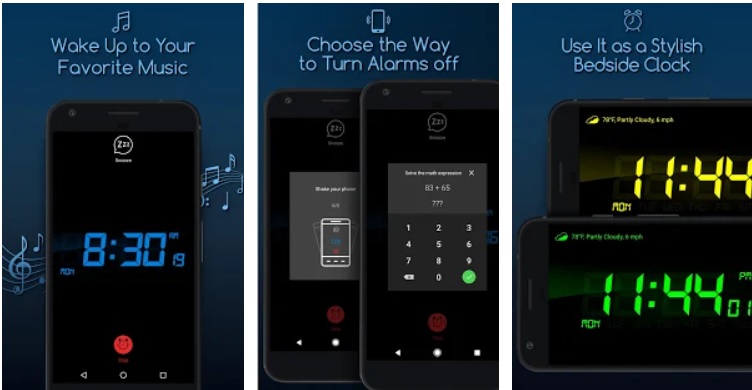 This app is free and compatible with Android and iOS. You can set Alarm, timer and sleeping sound with timer. You can add weather forecast, can change different theme, can change settings.
In this app, you can chose different ways to turn off alarm like you can shake your phone or can solve math etc.
Sleep cycle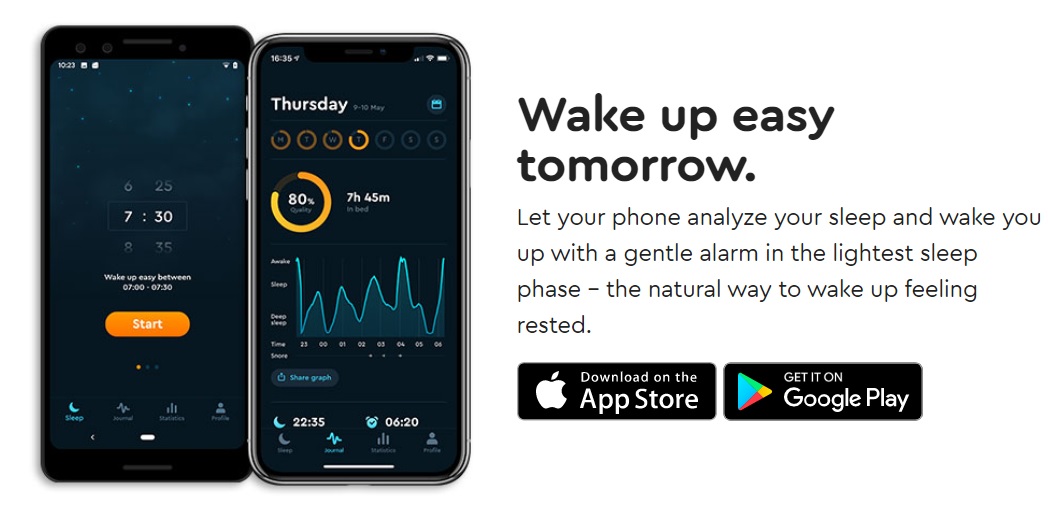 Sleep Cycle uses accelerometer on your phone to detect your movements as you sleep and creates sleep graph. It'll use this data to wake you up at the optimal time in your 'wake up phase' which you can set to be between 90 and 10 minutes long.
It can track how your sleep affects your mood so you can adjust your sleep habits and enjoy high quality rest time.
World Clock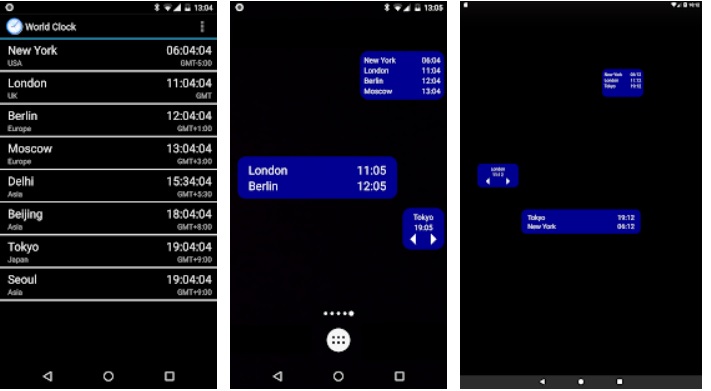 This app is best for travelers.
With world clock, you can synchronize 5000+ time zones. You can see times of different time zone on your home screen. It can automatically update the time according to your location. It includes customizable clock and calendar. This app can show calling codes, local currencies etc.
Alarm Clock HD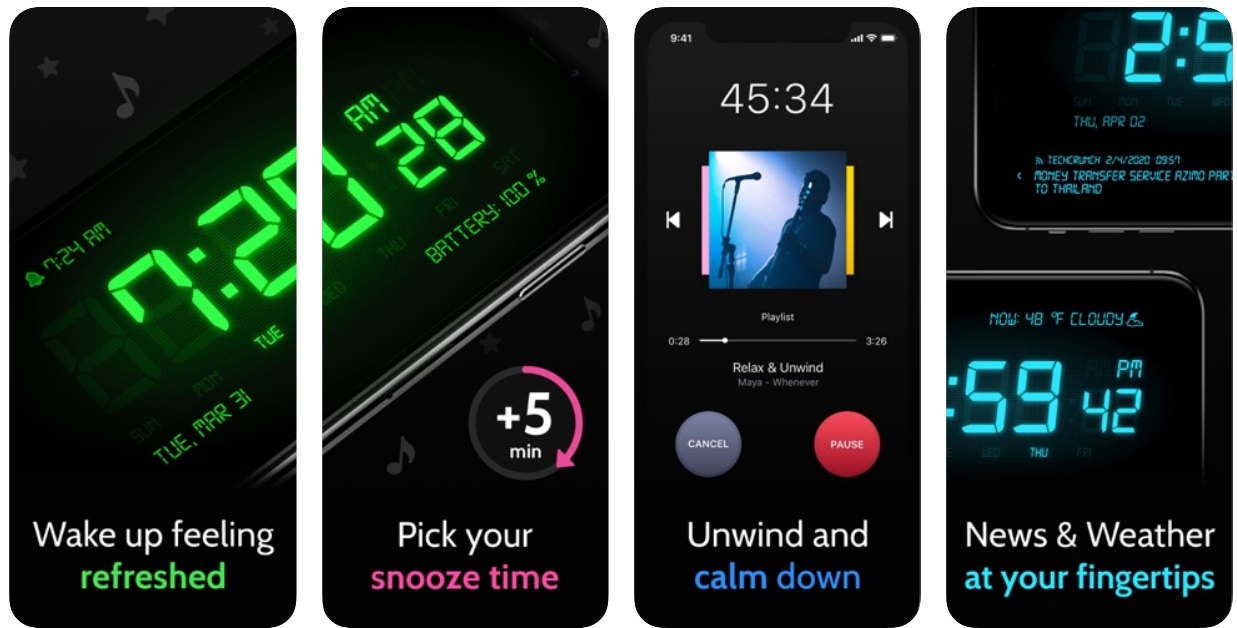 This app is for iOS. It can be operated by Apple Watch.
You can set multiple alarms on it. You also can set sleep timers with your favorite track that makes you asleep easily. You can set iTunes as alarm tone.
If you are using paid version, then you can get weather update, news, tweets etc. Default color of the app is neon but it can be changed. You can display battery level, weather information and many more.
Timely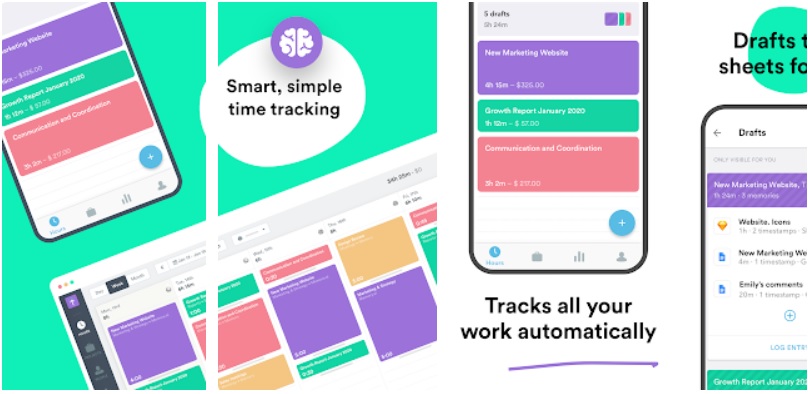 This app is supported only on Android.
Its Smart Rise feature gently wakes you up from 30 minutes before the time. For heavy sleepers it has option with loud alarm tone to wake them up.
It uses Google Since to synchronize all your device with the alarm.
Sleep as Android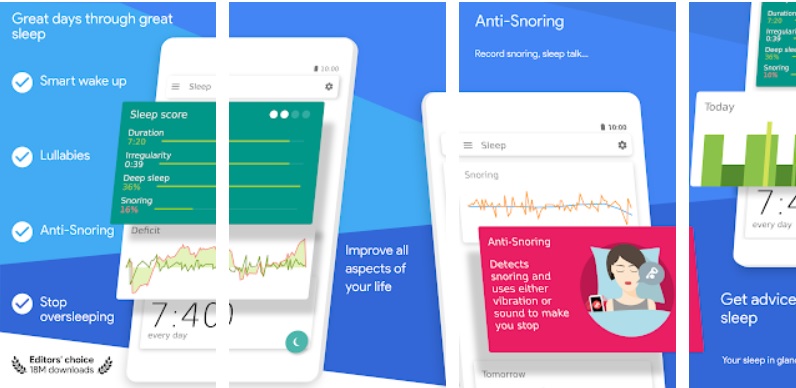 This app works as smart alarm and maintain your sleep cycle also.
This app analyzes your sleep patterns using a sonar contact-less ultrasonic sleep tracking system and track your sleeping time, percentage of deep sleep, sleeping deficits, sleeping irregularity etc.
This app has collaboration with Samsung health and Google fit. To set music for alarm it is compatible with Spoofy.
Hope you liked the article!
Also Read:
Check Out The Best Wake-Up Light Therapy Alarm Clocks Of 2020
Check Out The Best Metal Detectors Of 2020
Check Out The Best Key Finders Of 2020
Check Out The 5 Best Smart Lamps Of 2020
Check Out The All Time 5 Best Speakers Of 2020