If you are using Windows operating system, then Windows may sometimes change the default search Engine from Google to Yahoo. If you are confused, this article will help you. In this article, you will learn to change your default search engine in Google Chrome.
To get results from Google each time you search, you can make Google your default search engine. If your browser isn't listed below, check its help resources for info about changing search settings.
Steps To Change Your Default Search Engine in Google Chrome
1. First, go to Chrome settings, by clicking on the three vertical dots located at the top right corner of the screen. Or, you can simply click on chrome://settings/searchEngines.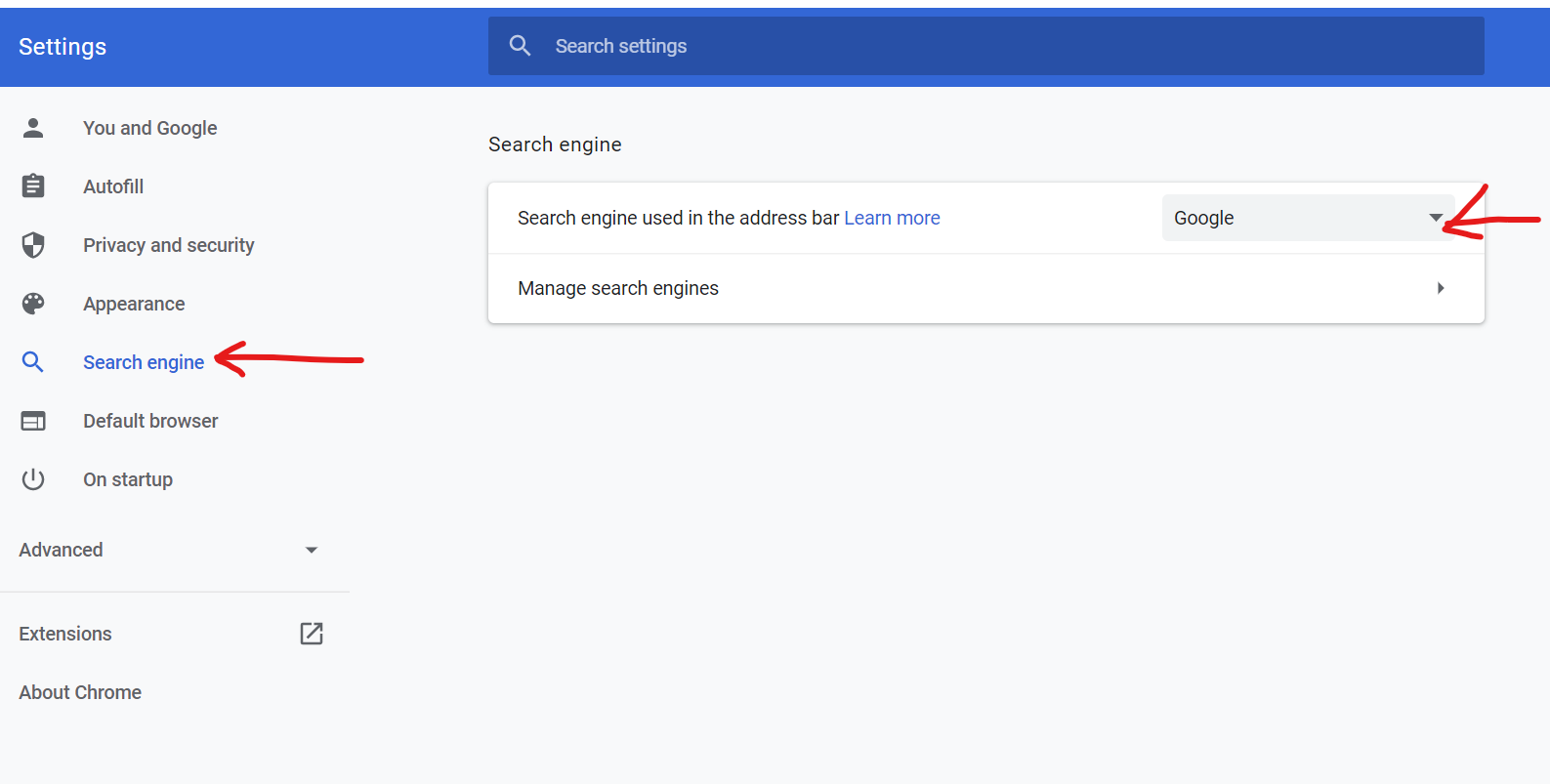 2. Under Search Engine, you will find Search Engine Used in the address bar. Select Google.
3. Now, click on Manage Search Engines. Under this menu, you can find all search engines compatible. Click on the three dots beside Google (if it is your favorite search engine), and select Make Default.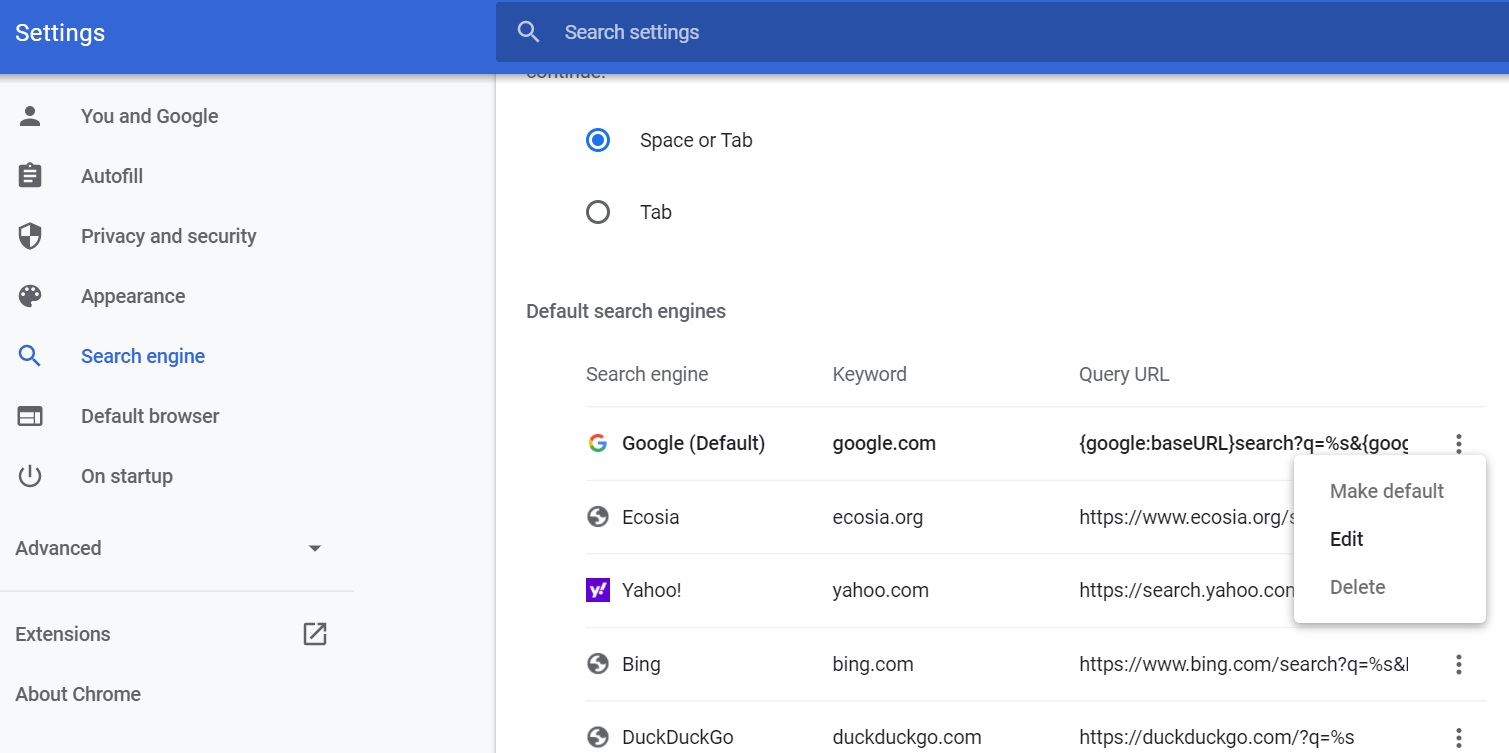 That's all!