iOS or ipados sends update to users periodically for their respective Apple devices, whenever there are some new features or a fix for bugs or a new security feature. You must always keep your device up to date, in order to prevent any sort of compromise in performance and security of the devices. Since it is impossible to check on the update columns from time to time, iPadOS has enabled the Automatic Update on the devices. Still, if you find that you have not received a new update, which has already rolled out for your device, you can manually check for the updates. In this article I shall show you how to check for Software Updates  in iPadOS. 
Steps To Check For Software Update in iPadOS
If you want, you can also turn off the Automatic Update feature in iPadOS, if you have a restriction on your internet data.
First, open your Settings application on your iPadOS device. Now, tap on the General settings in the left panel.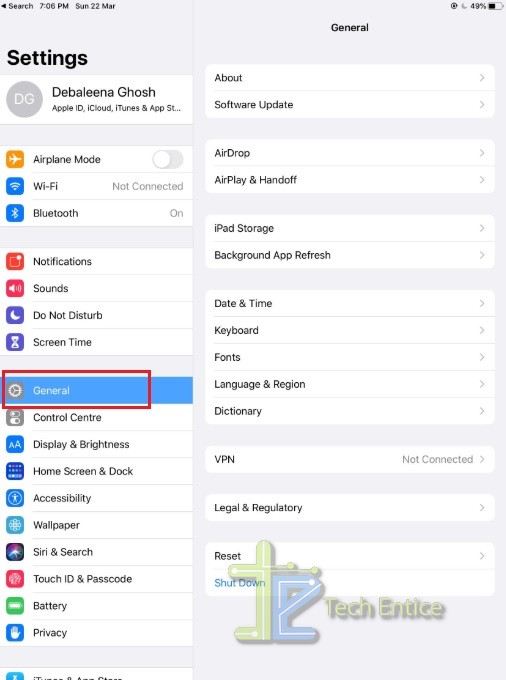 In the right panel, find out Software Update settings. Tap on it. The device will start checking for an update.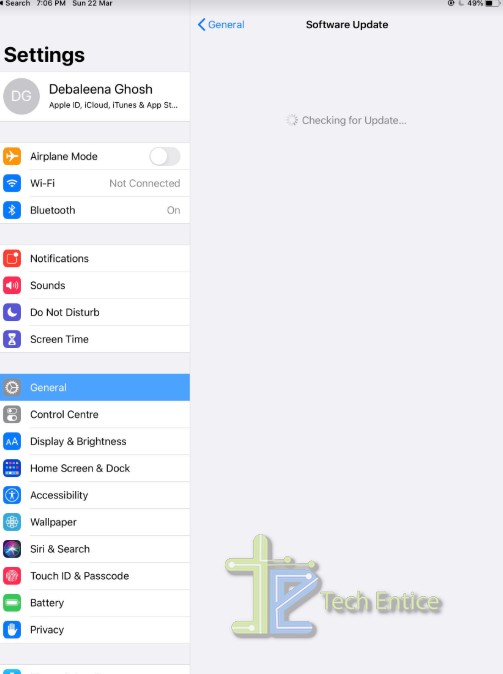 When the check for update is complete, you will get the notification if your software is up to date or you have a pending update to download.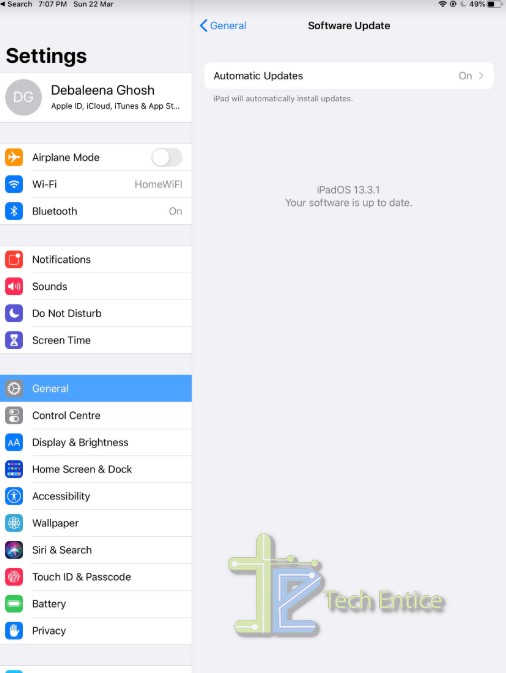 That's all!