An Instagram user is always in control of the data he or she is sharing on the app. So, if anytime you want to review all the data that you have shared over the application, Instagram will provide you the required information. Instagram sends you an email with a download link, which will take you to the data you wanted to download. Instagram has a copy of everything you shared on the app, in a machine readable (JSON) format. All you need to do is follow some simple steps, like entering your account email address, password, etc. After you are done with the process, Instagram takes some time, approximately up to 48 hours, to provide you the complete data.  
Some data, that you have deleted from the app, may also get temporarily restored for some security measures. But the deleted data will not appear when you access the downloaded data.
Steps To Download Your Instagram Account Data in iOS/ iPadOS
Open your Instagram App on iOS/ iPadOS. Tap on the hamburger sign at the top right corner of the app screen.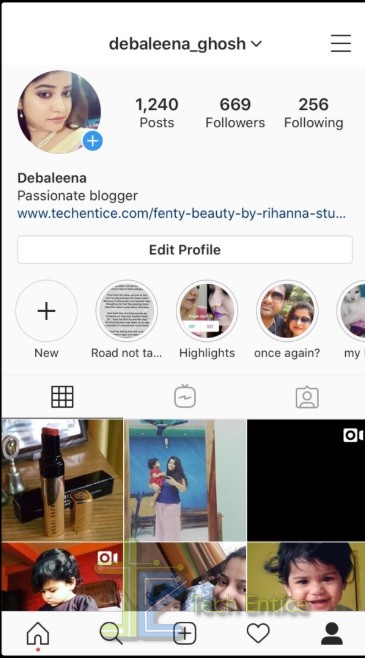 A new tab pops up. Tap on Settings.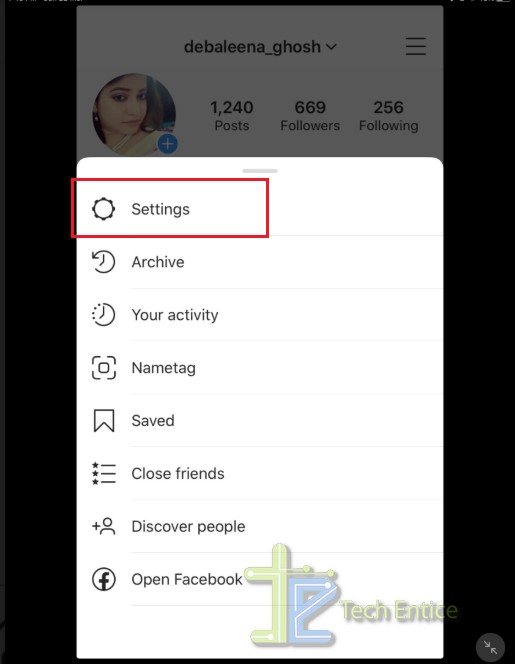 Next, tap on the Security settings.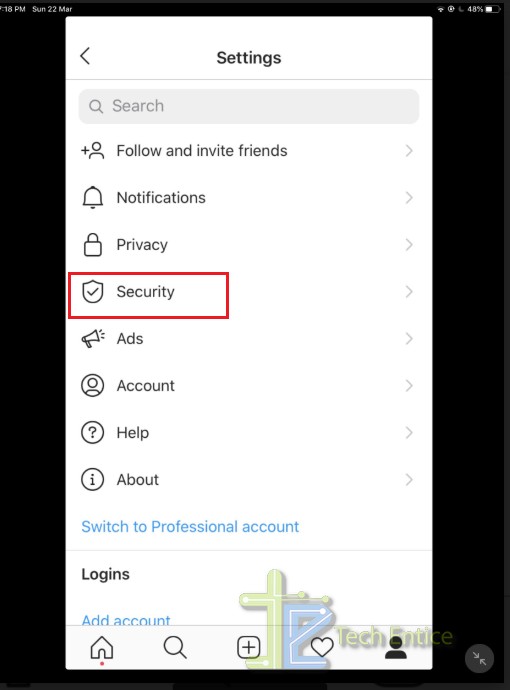 Click on the Download Data option.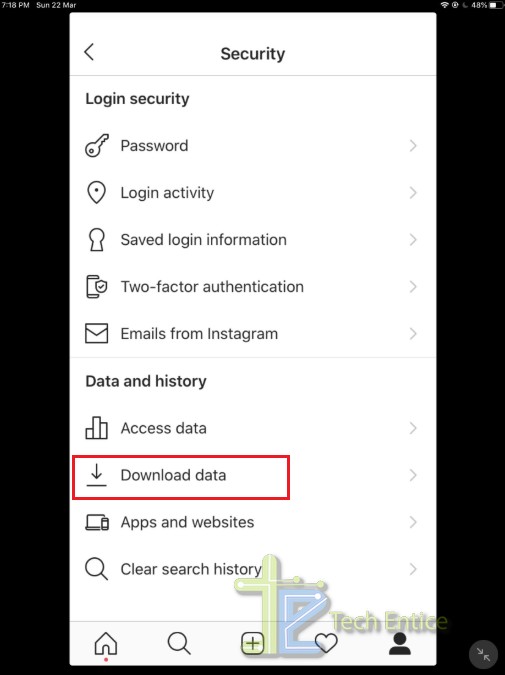 As you select the Download data option, you will be asked to enter your email account., in which you want to get the download data link. Enter your email address and tap on Request Download.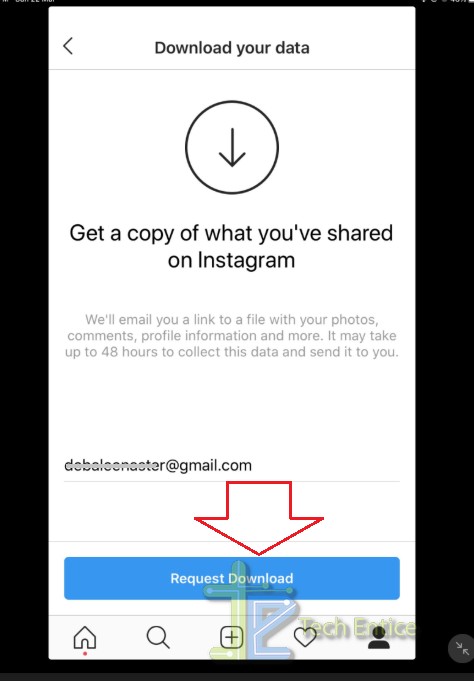 Next, enter your password and click on Next, and follow the final instructions in order to initiate the download process. That's all! Instagram will mail you with the link. You can click on the link and download the data to your device.