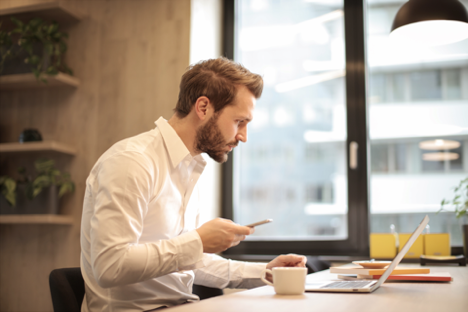 Whether at home or work, it's sensible to destroy your confidential paper documents, and a shredder is a simple, cost-effective way of doing this. Needs vary, so think about what you are specifically looking for when deciding on how to choose a shredder for your home or office.
Yes, we know we are supposed to be in a paperless society. Tell that to the person who delivers your mail. While it's the case that many bills can and are digital, there are times when this is either not practical, not legal, or not the preferred option. 
Consequently, at both our homes and our places of work there are numerous papers containing information about us, our preferences, our personal details, our clients' personal information – all things that we need to keep confidential. 
We may entrust employee details, social security numbers, client addresses, and trade secrets to paper but, when they are no longer required, we must ensure that these private, sensitive details stay private. 
If you think your garbage is safe – think again.
The term "dumpster diving" can involve anyone searching through rubbish bins and dumpsters for useful or usable items. While those who comb through your rubbish may be doing so for altruistic or otherwise beneficial reasons (such as scavenging for food, clothing, or household items), this is not always the case. It is also true that if determined enough, someone could steal your torn-up documents, tape them together, and use the information. 
Why we need to destroy documents
Aid in the reduction of identity theft incidences
Identity theft is a serious problem in the United States, with at least one in fifteen people reported to fall victim to this every year. Every time you toss a document containing personal information, like your social security number, a previous name, or your date and place of birth into the garbage, you are risking the possibility of someone using that information to create a false identity. 
Protect your identity and avoid the time, stress, and cost of having to defend yourself against acts done in your name. Please make sure you destroy your documents once you no longer need them.
The law says we have to
There are specific laws around the requirement to keep personal information like our health details, credit records, and tax information, secure. This involves making sure both computer records and paper files are accessed only by those who have the authority to do so. Tossing personal data into the bin outside when we are done with it is not only a terrible way to treat our clients, but it's also illegal.
To protect against industrial espionage 
Business meetings are often the place where we discuss our great ideas for improving sales and service. For that reason, we will usually keep accurate and detailed minutes of these meetings. It is not good business practice to drop those minutes into the trash, where anyone can read them and potentially use those ideas themselves or sell them to competitors.
We need our clients to trust us 
When our clients need our services, they frequently need to supply personal information. They have the right to expect that we treat this information with the respect it deserves. No client will trust their personal information to a business or agency if they have any reason to believe this information will be used or accessed inappropriately.
Why shred?
Shredding is the easiest way to keep private documents private. As one of our last acts every day before leaving the office, make a habit of feeding those no-longer-needed documents into the shredder. Shredding documents has the benefit of keeping clutter to a minimum while protecting our clients' privacy.
It's an eco-friendly way of keeping documents secure. Shredded paper is often recycled or used for packaging, pet beds, or compost, so it's more environmentally friendly than just tossing them in the trash when we no longer need them.
Shredding paper saves on storage. Once we no longer need the paper copy, we can either store the document until we find a secure way of disposing of it, or shred it. It takes a couple of minutes to destroy paper documents, whereas if we store them, we are using up space that we could use for more practical purposes.
Types of shredders available
Simple cut: These shredders will cut the paper into small strips. These shredders may be sufficient for basic documents that contain less sensitive information. However, if they are determined enough, anyone going through your garbage can easily tape the pieces back together.
Cross-cut: Your paper is cut one way, then cut again. This kind of shredder is the type most often used in home offices or small businesses. It provides a high but not impenetrable level of security.
Micro-cut: This shredder will dice the paper into what effectively is confetti. Micro-cut shredders are preferred when the document is a high-security file.
Other features to check
Depending on the number of documents you are shredding, the frequency you are doing so, and the size, it also pays to check other features such as automatic cut-offs and paper jam protection. 
You may find it's less time-consuming to use a shredder that doesn't balk at staples; otherwise, someone will have the tedious job of removing all staples before feeding the document into the shredder. Your business may also need to destroy other items such as credit cards, CDs, and computer discs, so if this is the case, make sure your preferred shredder can handle these if you need it to.
We control who has access to our personal information in our homes by taking practical action to ensure our confidential correspondence is unlikely to fall into the wrong hands. At work, our clients have the same right as we do, to feel confident that their personal information is used correctly, by the right people, and kept secret. 
A shredder offers a simple solution on how best to ensure that we destroy confidential, paper-based files thoroughly and safely once the information they contain is no longer needed.