Whenever, you have entered a password on any website on Google Chrome, you must have seen that Google Chrome prompts you to save passwords. Every time you enter a password, Chrome does the same thing. While the main motto of this feature is to ease up your effort, but there is a risk associated with it. As long as you are the only single person using the computer, you can let the option be enabled. Else, it is very important, that you turn of saving of passwords feature on Google Chrome, so that, you do not lose the integrity of your data.
As the rate of hacking and compromise of security are increasing at a rapid rate, it is extremely important for users to adopt extra security measures. One of the commonly used, yet effective, safety measures to fight hacking is the two step authentication. Nowadays, even passwords are not safe and hence, it is insufficient to use only passwords for protecting the integrity and security of your devices. It is not that passwords have no utility. A strong password provides you great security but the problem is that users often fail to create strong passwords. Most of the times, they end up using names of their pets, their birth dates, etc. Ideally, a strong password should contain a combination of alphabets, both small letters and in capital, Special characters and numbers.
Steps To Disable Force Saving Of Passwords on Google Chrome
First of all, open Google Chrome and type chrome://flags in the search box. Hit Enter.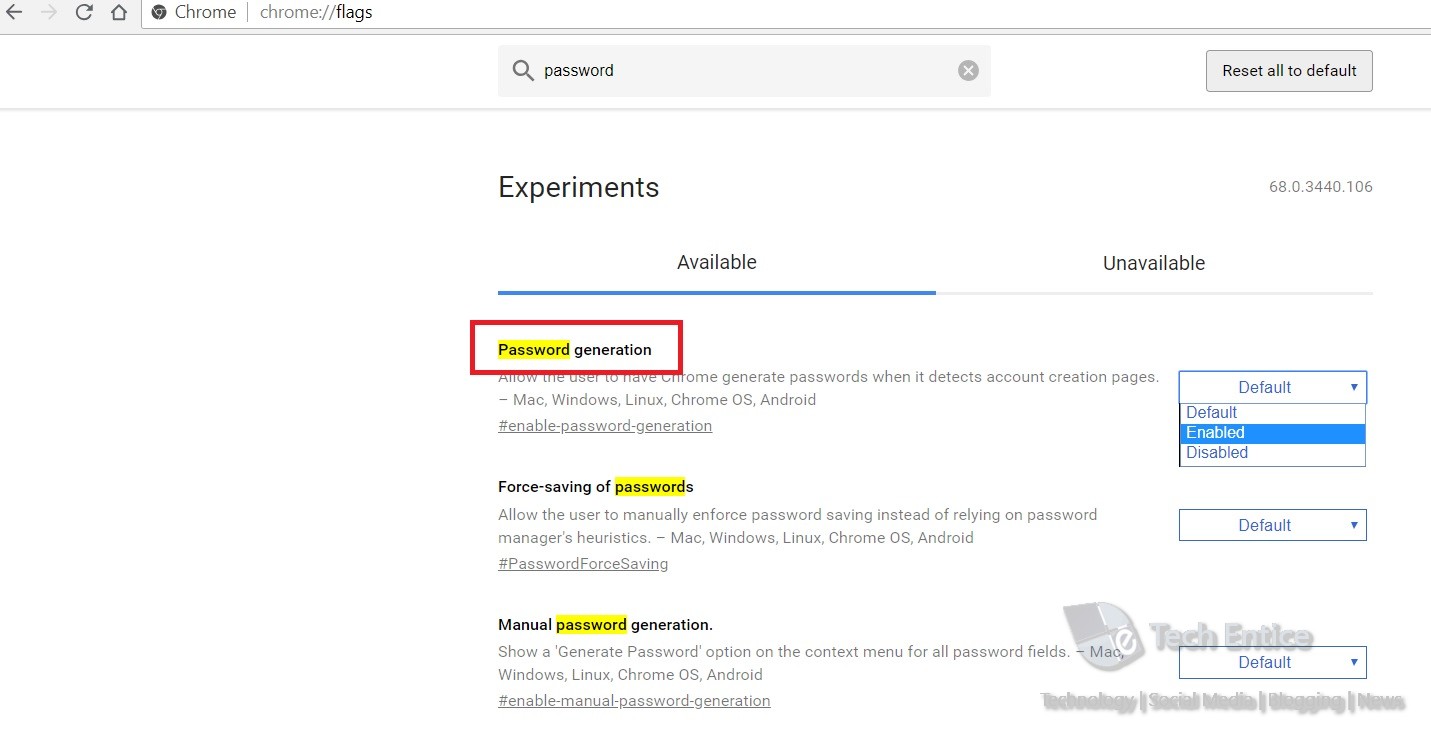 This will open the Chrome Flags page. Now, you have to search for Passwords and you will be able to find a flag named Password Generation.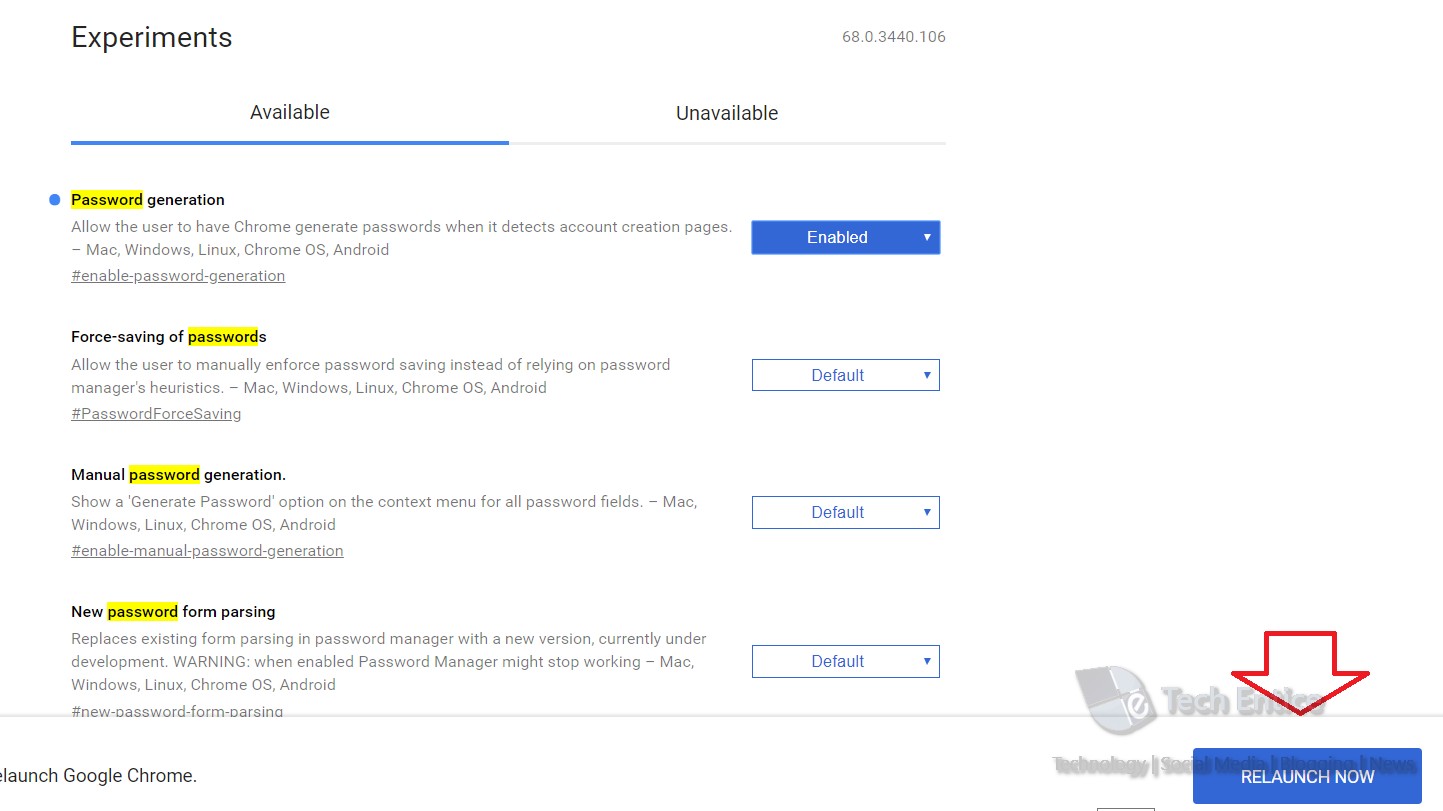 Now, open the drop down box associated with it, and select the Enabled option. Relaunch Chrome.
That's all!