Samsung Galaxy Note 4 is an amazing device which provides the Fast charging feature.The Battery capacity of Note 4 is 3220 mAh which ensures Fast Charging. With Fast charging, the battery goes upto 50% from nil in 30 minutes and full charge from nil battery in about an hour. The previous version, Note 3, had Li-Ion 3200 mAh battery. So battery is also ameliorated to some extent. But sometimes, while using the fast charging feature, you may experience heat dissipation from the phone for some reasons. In that case, you can turn of the fast charging and then later on turn it back. The following tutorial will help you to enable/disable Fast Charging in Samsung Galaxy Note 4.
How to enable Fast Charging in Samsung Galaxy Note 4?
1. First of all go to Settings.
2. Now hover through the options and select Power Saving.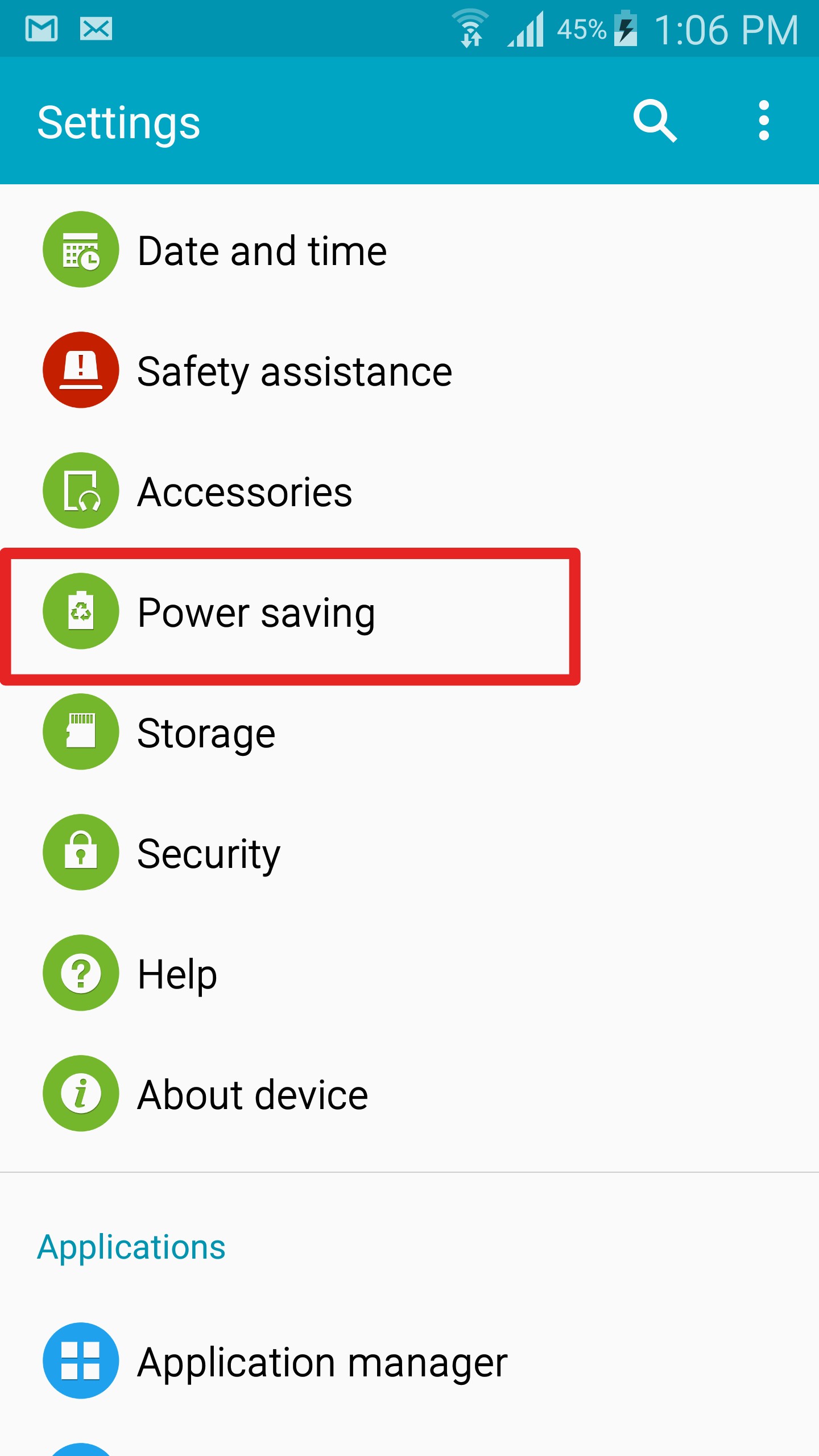 3. Next, move to Fast charging menu. If you want to turn it on, check the box beside it. Otherwise, uncheck it.