Blu-Ray stands for blue laser. "Blu-ray" refers to the blue laser, which actually looks like a violet color. It is used to read the disc, allows information to be stored at a greater density than is possible with the longer-wavelength red laser used for DVDs.
Blu-Ray or Blue-Ray disc is a digital optical data storage, which has been designed to outdo the DVDs. Blu-ray can contain long duration videos in high-definition (HDTV 720p and 1080p) and ultra high-definition resolution (2160p). Blu-ray data storage is deployed as a medium for video material in feature films, video games for the PlayStation 3, PlayStation 4, Wii U, and Xbox One.
Why is it necessary to convert BluRay to MP4?
MP4 videos has the capability of producing DVD quality audio and pictures in small sizes and the friendly format. Blu-Ray produces HD and UHD quality videos but the format is not always supported on every platform. But MP4 is one such universally compatible platform supported on a wide range of devices and services like iPod, iPhone, iPad, HTC phones, Windows Phones, Android phones, tablets, YouTube videos, etc. It's been one of the most used video format in our daily digital enjoyment. So, if you have certain videos and movies in Blu-Ray format and you want to watch them on your own device in MP4 format, the Leawo Blu-Ray MP4 converter will come to your help.
Here is a short guideline on using the Blu-Ray to MP4 ripping software.
1. Download Leawo Blu-Ray Ripper software. Run the .exe file.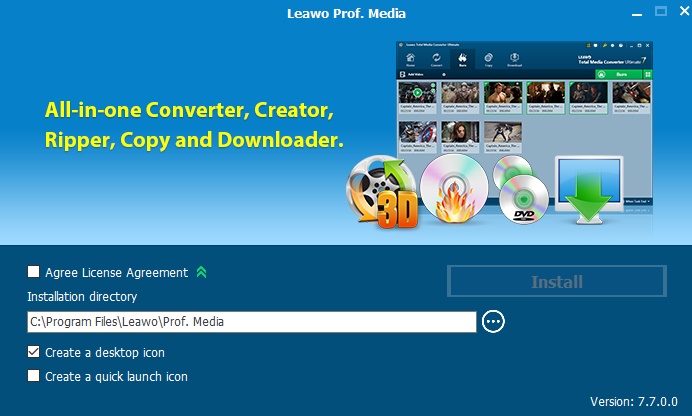 2. The installation will be complete in a jiffy.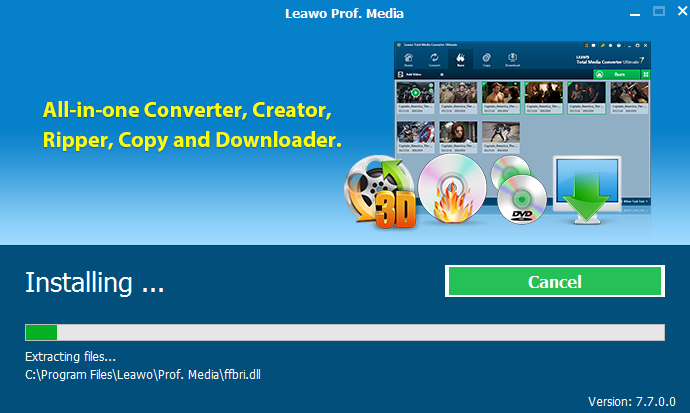 3. The user interface of the software looks like the following image.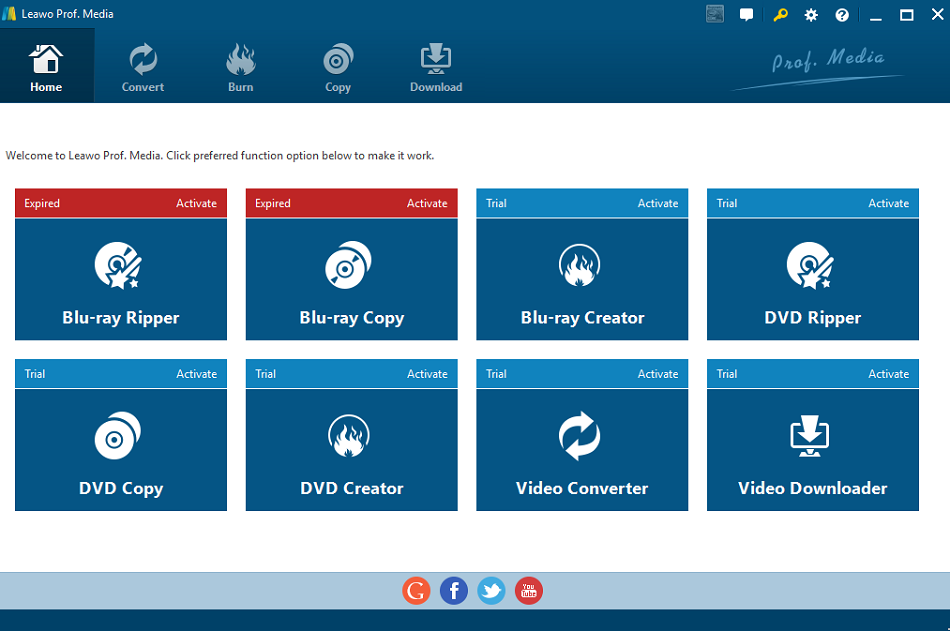 4. You can simply drag and drop the BluRay format video or click on the Add video menu located at the top left corner of the app screen.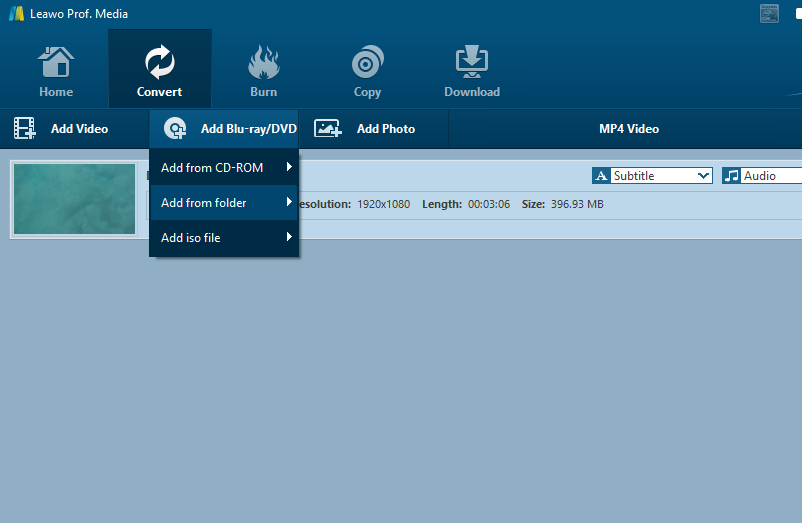 5. Now choose the video. The Leawo BluRay converter will enable you to convert the video. Choose the output format as MP4 and click Convert.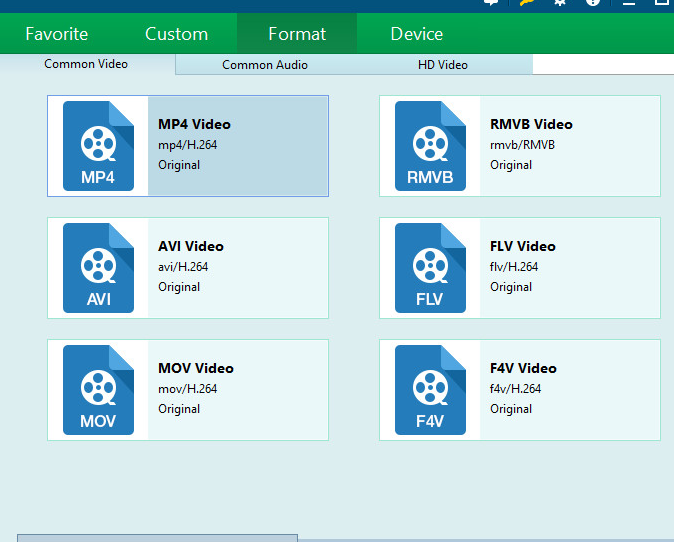 That's all. Here, let me mention another thing. You can also add BluRay/ DVD content straight from the disc or from folders. The process is very simple. You can add subtitles, audio and many other additional information.
There are some major ways by which the BluRay to MP4 Converter software works: i. with Handbrake and ii. With Leawo BluRay Ripper. HandBrake is a free and open-source transcoder for digital video files used for ripping a film from a DVD to a data storage device without encoding it. The hand-brake is definitely a popular DVD ripper, but has some restrictions in functionality.
Now coming to analyzing the design and functionality of the app. There is no negative point that can be discussed here. The app works just fine and the UI is extremely user friendly. You can convert from Blu-Ray to MP4, Burn, DVD and so on. It can seamlessly convert Blu-ray/DVD to audio, select subtitles and audio tracks, edit Blu-ray movies with trim, crop, add watermark, adjust effect, etc features. It also enables you to add 3D effect.
Leawo is holding a special Christmas and New Year offer:
With this offer, you can vote for your favorite superheroes and win the exciting Leawo Christmas & New Year holiday gifts for totally free. That said, you can also get up to 40% off holiday specials and $10 Amazon Gift Card as you like. For more details, click here
.