Instagram once followed the footsteps of Snapchat and brought Instagram Stories. But now, the Instagram Stories should not be identified as just a copy feature. It has gained immense popularity and celebrities, sportspersons and almost every user now uses Instagram Stories to create their own personal stories.
Instagram Stories has now integrated a plethora of new features and a lot of customization options. Previously, you could update your story and the story was visible only for 24 hours. After that, the stories disappear from your Instagram Account leaving no trace behind. Now, the feature has been enhanced to a great extent. Even though the Stories disappear after 24 hours, but now you can save the stories to your gallery. By this, you can preserve your memories forever.
1. First of all open your Instagram app and go to your profile tab.
2. In the top right corner of the app screen, you will find the Settings option (three vertical dots).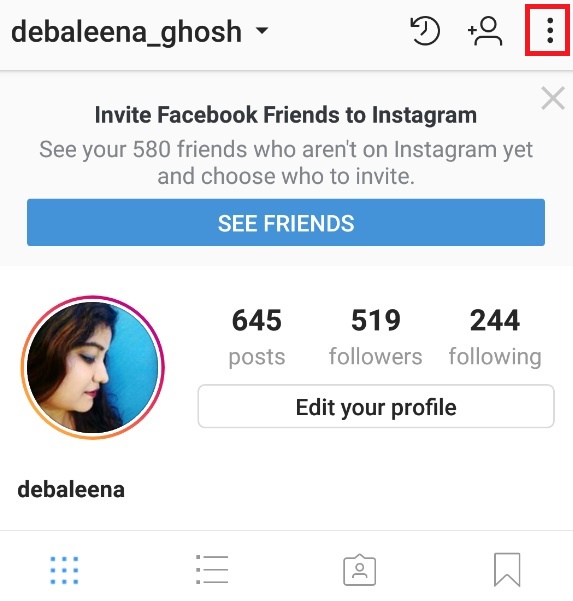 3. Now scroll down and click on Story Settings.
4. As the Story Settings open, you will get the option "Save". Under the Save option, you will find Save to gallery.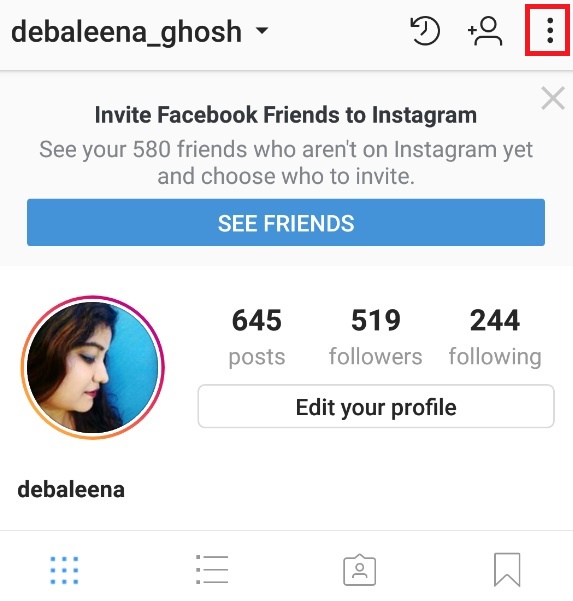 5. By default the save to gallery menu is turned off. Move the slider to the right to enable the option. that's all, all your future Instagram Stories will