What is 'Incognito' mode?
YouTube provides the facility to browse any content in the app privately. If you want to hide any unorthodox content form another user, like a senior family member, office colleague or boss, just turn on the option 'incognito' at the time of surfing. Do not forget to turn off 'incognito' mode before exit. Because whenever you turn off the mode all your search history has cleared.
How to turn on 'Incognito' mode?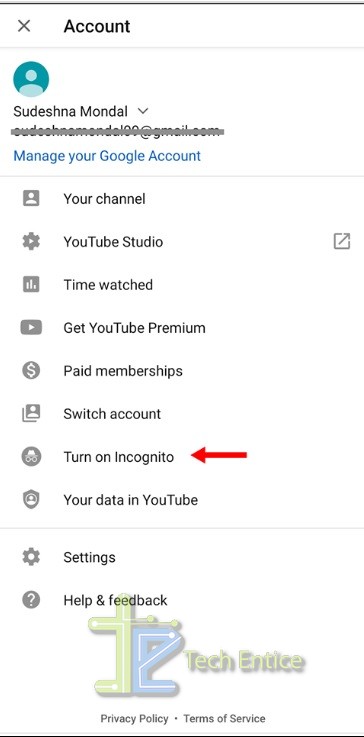 YouTube app in your android smartphone must be updated to latest version to avail the 'Incognito' mode facility.
Sign-in to your YouTube account. Tap on the 'account' icon at the top right corner of the screen.
 Now click on the option 'Turn on Incognito'.
If you are doing this first time a pop-up box will appear on the screen with a alert message. Tap on ' Got it'.
How to turn off 'Incognito' mode?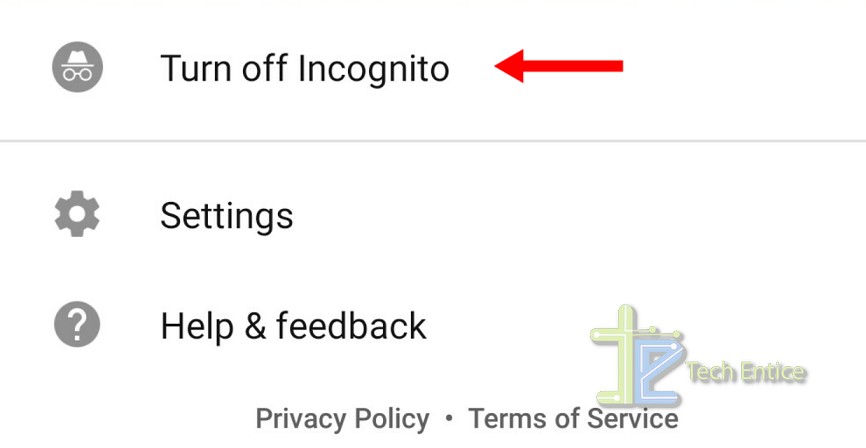 To turn off tap on 'Incognito' button available at the top right corner of the screen. 'Turn off Incognito' option will appear. Tap on it and all your search history will be deleted and you will come back to your main account.
Drawbacks:
Actually 'Incognito' mode means you are signing out from your account. In that case you can not get any notification from YouTube, cannot access any subscriptions, YouTube chats.
Special Note:
It's very important to keep in mind that 'Incognito' mode does not hide search history from main server (from YouTube , your internet service provider).