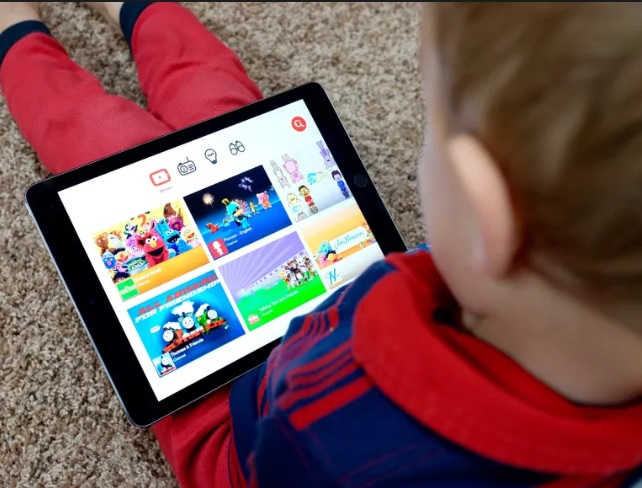 s. Almost of the population is addicted to smartphones and there is nothing they can do about it. Some of them are addicted to playing games while others are addicted to social media sites, both the addictions are quite common not only in adults but also in kids these days.
Parents have become quite concerned about the safety and the health of their kids regarding smartphones. Even though parents don't want to give their kid personal smartphones at an early age but since it has become like a part of the society thus parents fall prey to pressure from the society and end up handing in a personal device.
Although smartphones are quite amazing, they keep you connected with your kid at all times but at the same time when kids get their hands on it for the first time, in just a few days or weeks, the easily become a phone-addict. There are certain signs that suggest that your kid is a phone-addict some of them are;
1. Always on the phone
One of the easiest ways to figure out whether your kid is addicted or not to check whether they are always on their phone or not? If you find your kid with a smartphone every time you see them then they are definitely addicted to it and you need to do something about it.
2. Don't like going out
Kids these days don't like to go out these days and hang with their friends physically. Instead they would just stick to their phones and chat on it or do whatever else that they do. There are some kids that still go out with friends sometimes but if you kid is always locked in his room then his is definitely addicted to his device and you need to take it away. To keep your kid's digital timing to a minimum, you need to have some ground rules or get a parental control app. Go on mobicap and get your parental control application now to set the limit.
3. Use their phones even during eating
We all love to eat and yes, people like watching a movie while eating but only phone-addicts use their phone even when eating. If you kid keeps scrolling through Instagram of Facebook wall or is chatting with friends even during dinner or lunch then you need to set up some house rules to maintain the addiction.
4. Tend to get aggressive or rebellious when you try to take it away
Kids who are addicted to their smartphones often tend to get aggressive and rebellious every time you try to ask them to keep the phone away. It is one of the ways for telling of they are addicted or not. Someone who isn't addicted will put it away immediately while others will make excuses.