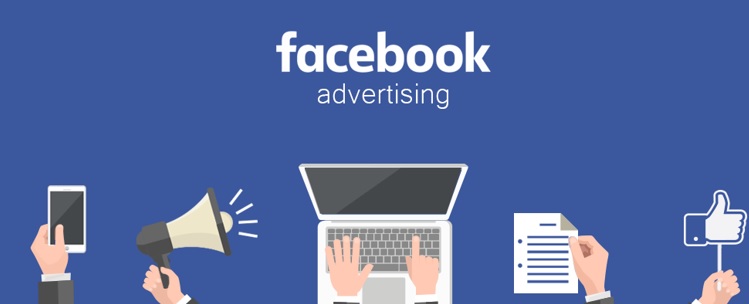 INTRODUCTION
In the current era of internet and social media, businesses must up their game so as to still remain in business. One way for a business to ensure that it thrives is by choosing the best marketing and advertising tools. Marketing entails promoting and selling of products or services. It is a process of creating a rapport with your customers and being able to satisfy them. There are different ways of marketing and one of them is Facebook marketing which we will be focusing on here.
Facebook marketing basically means using Facebook as a place and tool for you to market your product or services to your potential customers. It entails creating a Facebook page or pages and actively using them to promote your business. Facebook is a social platform that is used by many people in the world on a daily basis. Therefore one can find potential customers on Facebook.
Facebook works in such a way that it lets individuals and businesses that are its users share information and items such as videos and pictures with each other and the entire world. Therefore Facebook marketing is great in that this platform is among the best social media platforms used globally. A business is able to reach more people on Facebook.
WAYS TO USE FACEBOOK FOR MARKETING YOUR BUSINESS
1.A Facebook page
A Facebook page is one of the ways in which you can market your business. But first things first you must be a Facebook user with a Facebook page to do this. Therefore the first step is to join Facebook and then create a Facebook page for your business. With a Facebook page, you are able to maximize on Facebook marketing.
A Facebook page allows a lot of free marketing as there are no charges for posting on the page. A business can share links, videos, and images of their products or services on their Facebook page. In addition through a Facebook page, a business can have daily posts which help in keeping in touch with the customers. And the best part is that you are able to customize the page and develop your brand through it.
2.Using Facebook advertising
Facebook offers advertising services whereby Facebook ads appear on the Facebook site either on the side columns. These ads are classic and are known as marketplace ads. They include things like click on links that direct users to joining your Facebook page, app or websites. They could also be video or image links which give information about your business.
Using Facebook ads as a marketing strategy is great. This is because Facebook advertising has some great features such as demographic targeting, testing ads to get the best and built-in ad performance measuring tools. All these make it effective and efficient.
3.Facebook contest
Having contests on Facebook such as promotions and sweepstakes is another great way of Facebook marketing. It targets increasing brand awareness and fans for your business.
However, it is good to note that a business cannot directly host a Facebook contest on Facebook. You will be required to use other apps to create the contest and then invite users to the app for the contest through your Facebook page.
4.Facebook promoted post
This is where a business with a Facebook page pays a certain flat rate to facebook so that their posts can reach a certain number of users. This ensures that even if your followers were not online when you posted on your Facebook page they are able to see the post first thing after logging in. this increases the chances of the post getting to many users.
TIPS FOR SUCCESSFUL FACEBOOK BUSINESS MARKETING
For successful Facebook marketing, you need to understand how Facebook works, what makes it different from other social media platforms and what opportunities it offers. Here are some of the tips for successful marketing
1)Create a human voice for your business on your Facebook page. Users of Facebook like to feel like they are having a conversation with you, so make sure that anything you write on social media portrays a human sound in that it is real and likable
2)Regular posting will benefit your business. Facebook is used daily and multiple times a day. Posting once in a while will not work in your favor. To benefit more make sure your post about your business, new developments or products is done on a regular basis.
3)Use pictures and videos to get to more users. Visual ads capture more people as they are entertaining and create a lasting effect on your potential customers. Therefore maximize using images and videos on your Facebook page posts.
4)Provide useful content to Facebook users. This will help you get followers that will stick with you if you are posting something that is useful. Remember that it is these followers that translate to customers.
5)Encourage feedback from your fans by replying to their comments and questions as fast as you can. Feedback will always help you improve your business and know if what you are doing is working.
BENEFITS OF FACEBOOK MARKETING
Facebook marketing is very cheap in terms of costs. For instance marketing through your Facebook page is absolutely free of charge. Even costs incurred in Facebook ads is not that high as compared to other social media platforms.
Facebook marketing provides customer support. This is because customers are able to give after sale feedback and questions on your Facebook page and get an immediate response. This also benefits other potential customers on your Facebook page.
By using Facebook marketing you can easily reach your specific target market. This is possible in that Facebook analyses information given by users and you can pay to use this information to reach your targeted market.
Facebook marketing enables you to reach so many people in that it is a platform used globally by a great population.
CONCLUSION
Facebook marketing is very beneficial to your business. It is an online marketing tool that promises you good results. It should actually be the first social media platform you use to market your business.