Anonymous- the powerful and efficient activist hacker group declared cyber war against the Islamic State of Iraq and Syria (ISIS) terrorists group when the latter claimed their responsibility in the mass killing in Paris. On November 13, 2015, a group of terrorists attacked in Paris and killed more than 129 more. Soon after, the ISIS took the credits of this massacre. While the whole world is outraged, Anonymous hackers declared a cyber war against the terrorist group.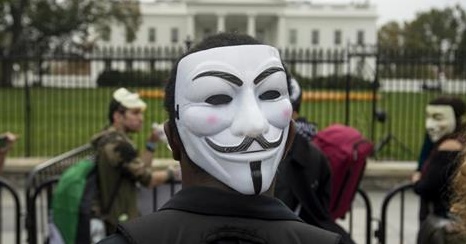 They created a Twitter account with the name #OpParis official Twitter account in which they give their detailed progress. Within a short span Anonymous claimed to take down more than 5500 Twitter accounts of ISIS members. They list down their targets, which include ISIS member Twitter accounts, Syrian Internet Service Providers, and ISIS-related e-mail and Web servers.
Business Insider found out the response that ISIS agents posted and they took down a copy of the same. the message says:
"The #Anonymous hackers threatened in new video release that they will carry out a major hack operation on the Islamic state (idiots)," "What they gonna hack?"
After being tagged as Idiots, here's what Anonymous said: "ISIS tries to stop us, but we're smarter," the #OpParis account reads.
The ISIS members have started taking precautions to fight back the cyber attack. They have circulated message using Telegram phone messenger app. The message includes instructions for members to follow in order to remian under cover. The instructions include use of virtual private networks (VPNs), maintaining anonymity on the Web, not to talk with strangers and refrain from using Twitter for the time being.