The chance of data loss in our desktops, smartphones is increasing day by day. Owing to the huge amount of data added to our smartphones every day, with every image, every screenshot and every WhatsApp forwards, the risk of losing them also sores high. To resolve this issue of data loss, big companies have geared up in developing some of the best recovery software applications. Joyoshare is one such company that has been delivering data recovery solutions for both Windows and Mac OS X ecosystem. Joyoshare iPhone Data Recovery can recover files, photos, videos, documents and even iTunes content seamlessly without any difficulty. It can recover data from an iPhone under severe data loss scenarios.
In this article, we are reviewing Joyoshare iPhone Data Recovery for Mac operating system. Joyoshare iPhone Data Recovery application is powered by three efficient data recovery modes, simple and easy steps of recovery, ability to recover more than 20 file types, etc.
3 Smart Recovery Modes
Joyoshare iPhone Data Recovery is powered by 2 smart and efficient data recovery modes. The Mac version can perform a plethora of data recovery operations such as rescuing data from iOS devices, iTunes accounts. It can also scan and retrieve lost data from iCloud backup, download the backup file seamlessly on your device and store it for recovery at a later time.
Versatile Data Recovery Approach
The application provides cent per cent guarantee on its data recovery ability. The app does not overwrite any existing data files while recovering deleted data files. It takes special care in ensuring that the lost data is recovered, keeping the integrity of the existing data intact. You can check your personal data recovered and the app is designed to not interfere into your personal accounts and confidential data. So, the security perspective is flawless.
Wide variety of Data Recovery Situations
Data can get lost in a wide variety of situations such as iPhone stuck on Apple logo, accidental deletion of data, system crash, water damage, password locked device, defective iOS upgrade, virus attacks, factory reset and lost iOS devices. Joyoshare iPhone Data Recovery software can rescue every such data.
20+ File Types Can Be Recovered
The application is versatile indeed and is capable of recovering more than 20 file types. Joyoshare iPhone Data Recovery can retrieve data from almost all models of iPhones and iOS devices such as iPhone X, iPhone 8 Plus, iPhone 8, iPhone 7 Plus, iPhone 7, iPhone SE, iPhone 6s Plus, iPhone 6s, iPhone 6 Plus, iPhone 6, iPhone 5s, iPhone 5c, iPhone 5, iPhone 4s, iPhone 4, iPad models like iPad Pro, iPad Air, iPad mini, etc. It can also be applied to recover lost data from iPod Touch, iPod Touch 4. Now coming to file types, you can recover all types of lost files such as image files from Camera Roll, Photo Stream application, video files, etc., phone Contacts files, messages, call history, attachments, and even social media messages such as WhatsApp messages, Kik and Viber messages, Facebook Messenger messages, and media files. If you have used iPhones, you must be aware of the humongous utility of the Notes application which can protect your important confidential information with Touch ID. Joyoshare iPhone Data Recovery App can also recover such applications along with calendar, reminders, Safari Bookmark, Voice Memos.
Easy To Use Application
The application is extremely user friendly and can accomplish data recovery very easily in three simple steps. The first step is installing the application on your Mac OS X. The second step is nothing but choosing the appropriate recovery mode and initiate scanning process. The final step is previewing the files from the scan results and recover the files you want back.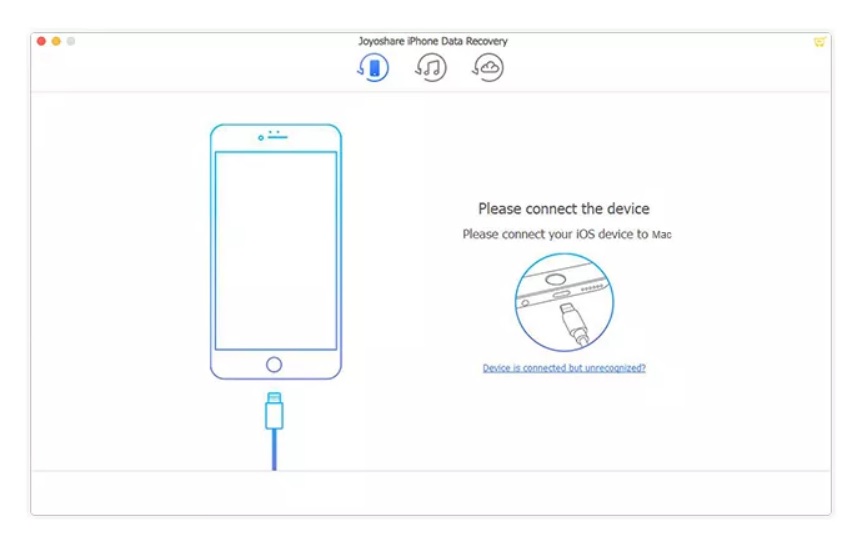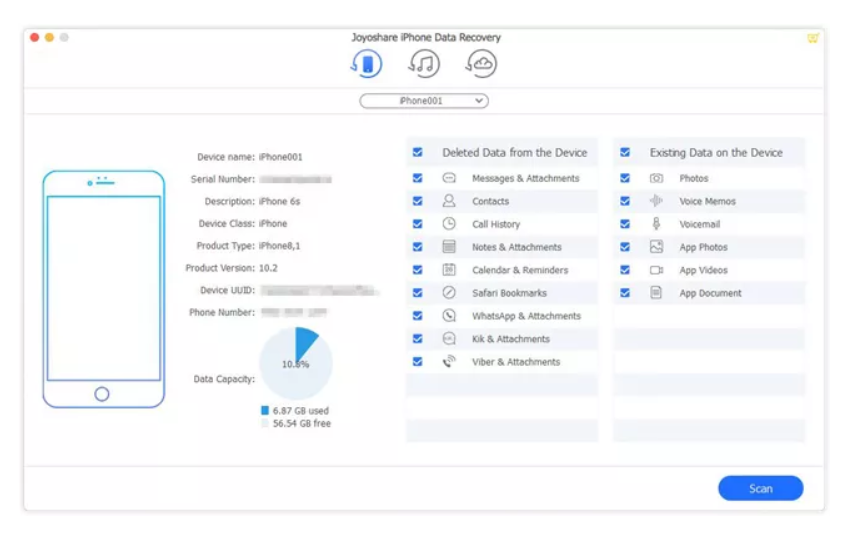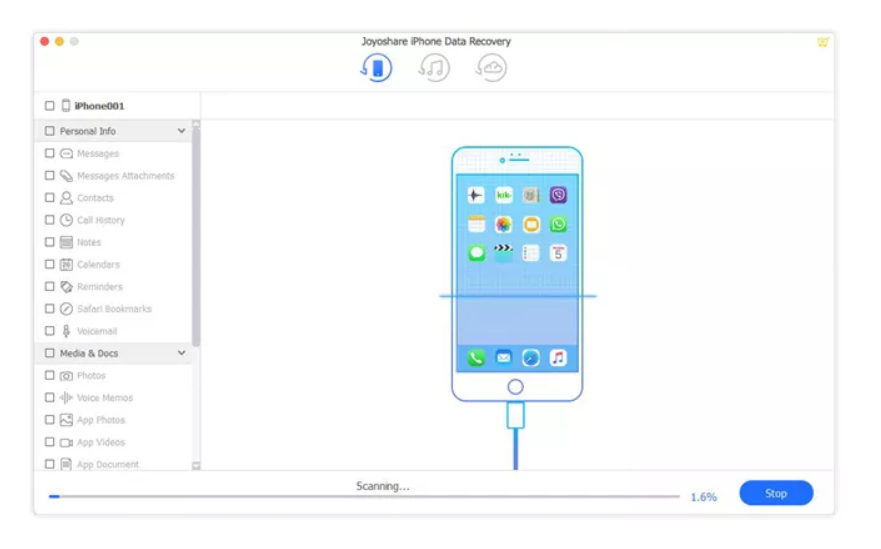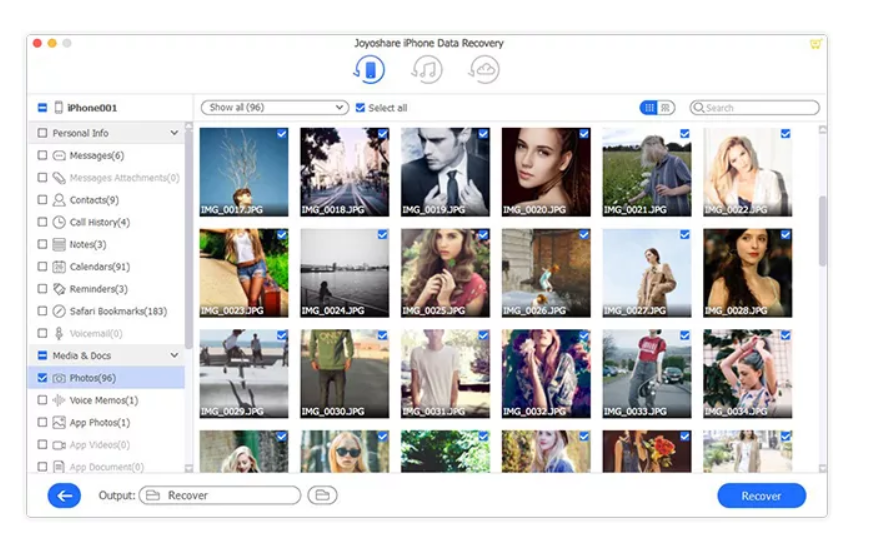 And Some More
Joyoshare iPhone Data Recovery software supports encrypted backups from all types of iOS devices. It allows previewing data so that it becomes easier for users to identify if every scanned data is equally important or not. Thus, you can recover only specified and required data. The recovery success rate is very high and you can yourself check it while using the software.
Other than this, the application provides some lucrative offers such as lifelong free upgrades, free technical support and after sales services to the customer for free.
Joyoshare iPhone Data Recovery is a maverick in terms of functionality and service. We highly recommend users to use this software.