Archaeologists have revealed an interesting finding which says that there is 90% chance of finding hidden chambers inside King Tutankhamun's tomb. Researchers have been working on the exploration of this historically famous 3,300-year-old mausoleum. The assumption of the presence of hidden chambers have been announced based on the initial study reports. The final conclusion can open new hidden doors for archaeologists and researchers and enlighten the turbulent times during the reign of Ling Tutankhamun.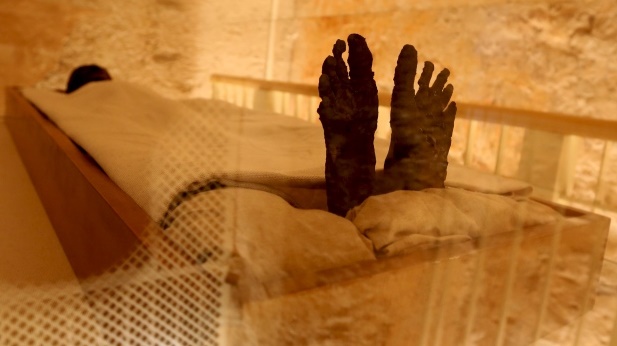 King Tutankhamun was the emperor of Egypt some 3.3k years ago and died at a young age of 19 years. Tutankhamun was believed to be buried to an outer chamber of a tomb which originally belonged to Queen Nefertiti. Nefertiti was known for her unprecedented beauty and personality. British Egyptologist Nicholas Reeves theorizes that the hidden chambers inside Tutankhamun's can also led them to Quen Nefertiti's mummy.
Queen Nefertiti was the wife of Emperor Akhenaten and their reign marked one of the most turbulent times in the history of Egypt. Tutankhamun was believed to be King Akhenaten's son. Tut, Nefertiti, and Akhenaten's family ended when Egypt military general Horemheb took over Egypt. Their details were wipedoff from all sorts of official records.
Scientist Reeves came to his theory after the high resolution spectrographic images discovered some straight lines. these staright lines are thought to be an indication of a sealed chamber. Previous images failed to show up the lines and hence high resolution images were taken up. The samples have been sent to Japan for further research.