Unless and until you are a die hard fan of iPhone you will never know how much hardships and wait a fan endures before he gets hold of the technological gem. Australia is one of those countries which will introduce the iPhone 6S and iPhone 6S Plus but whatever, a fan will need to wait in the queue before bagging the iPhone. Out of the busy schedule sometimes it becomes hard to stand in the queue for long hours. This Australian lady did something you won't believe!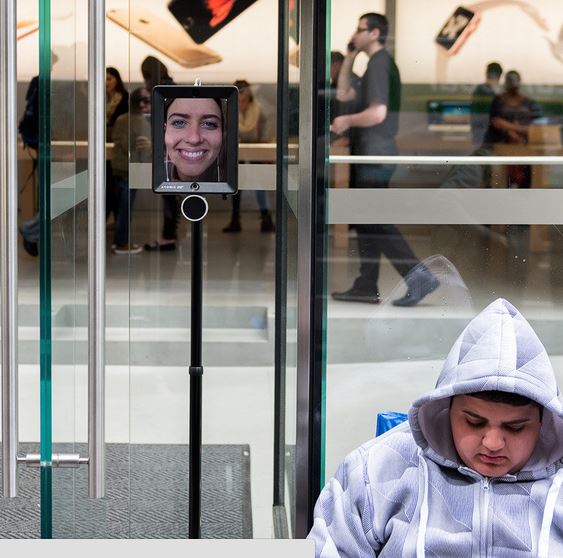 This is what Lucy Kelly did when she had to wait in the queue for purchasing an iPhone. She has a hectic job and it's really impossible for her to wait in the line for consecutive many days. Hence she sent a telepresence conduit as her own representative. Her high tech plan and style amazed many and all. Lucy installed a telepresence robot at her position which has a tablet attached to it.
Kelly named the robot Lucy after her own name. The robot has been created by Californian company Double Robotics which consists of an iPad attached to a Segway-type device that enables a person to be virtually cum physically present despite not being there. The telepresence robot has a lot of strength to withstand extreme weather conditions. So Lucy left her robot counterpart outside amid wind and rain and was herself utilizing the time at office.
According to Lucy, the robot is supercool and immensely helpful. She said," We use them for everything, just to show new technology. It is a cool demonstration of what the future of technology will be. We are obsessed with them.