Mobile apps have been taking over the market for the past several years now. In fact, there is probably a good chance that you are using a mobile app to read this article right now. Whatever the situation is, you would be surprised to learn just how you can benefit from creating your very own mobile apps. This is especially true if you are a business owner. You have probably already noticed that several businesses have already migrated to using these types of devices. If you want to get ahead of the game and make sure you don't get left behind you should consider creating your own mobile app for your business. Below, you will learn just how your business can benefit from a mobile app.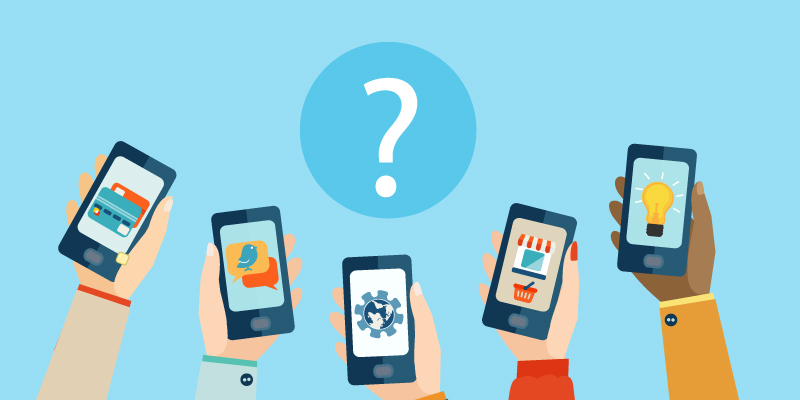 Be Seen By Your Customers At All Times
Did you know that the average American spends more than two hours a day on his or her mobile device? Of course, during this time consumers only take advantage of a handful of apps, but when looking for apps customer have to scroll and scan through hundreds of different options. Having your app with a well-designed icon will ensure that you are always being noticed. In fact, you will even get recognition from customers that aren't interested in your niche. This could attract a whole new customer base to the products and services that you have to offer.
Making All Information Accessible
Any app can serve a variety of different functions like messaging, booking, managing accounts, price look up, and getting the latest news. If you speak with any custom mobile app development firm they will tell that the biggest advantage of any mobile app is to provide your customers with information. For instance, if you customer has a question about your product when your offices are closed, how are they going to find a solution? What if a customer wants to order after hours, but no one is there to take their order? Of course, they can wait until the next day, but a whole 12 or 24 hours can make a major difference.
However, with an app your customers will have all the information and access they need right at their fingertips.
Get Your Brand More Recognized
The goal of every business is to get their brand as recognized as possible, and a mobile app can help you do just that. In fact, a mobile app is almost like a blank billboard, as you can do whatever you want with it. You can make it stylish, hip, informational, or shocking. However, it doesn't really matter how catchy your app is, the main goal is to create useable functions that your customers will love.
Get Your Customers Engaged
It doesn't matter what you are selling or providing to the public, your customers need a way to get in touch with you. If you have a help desk feature on your app where customers can engage with customer service, this will make a huge difference in the way you communicate with your customers. In addition to this, if the help desk is available 24/7, you will be able to service your customers on a global and nationwide basis.