Meizu launched a new flagship smartphone named Pro 6 that packs 10 core processor for an ultra advanced performance, If you are the kind of user who never settles with a phone's processor, then this 10-core processor will surely impress you. The 10 cores are divided into different clusters and they perform different functionality. For example, 1.4 GHz ARM Cortex-A53 cores, four 2 GHz ARM Cortex-A53 cores, and two 2.5 GHz ARM Cortex-A72 cores. The clusters work in coordiantion with each other to provide the best performance.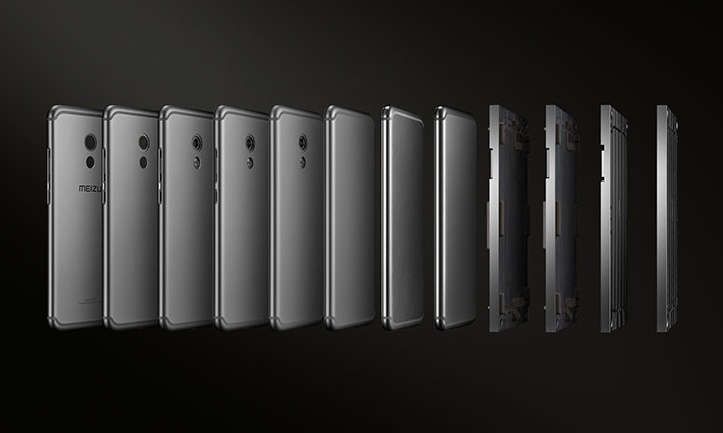 Meizu's Pro 6 deploys 3D Press technology which is equivalent to Apple's 3D Touch technology:
3D Press is a brand-new way to interact with your phone. Different from the traditional clicking and flicking gestures, the Meizu PRO 6 can register differences in pressing force on the screen in real time and then call the corresponding preview results and hotkey functions. This technology not only improves the operation efficiency, but also makes more interactions between human and machine possible. Furthermore, the 3D Press technology also brings you tactile vibration feedback in addition to visual changes.
Check out the features in brief:
CPU- Helio X25, quad core ARM Cortex-A53 clocked at 1.4 GHz, quad core ARM Cortex-A53 clocked at 2 GHz, dual core ARM Cortex-A72 clocked at 2.5 GHz.
GPU- ARM Mali-T880
Display-5.2″ AMOLED, 1080p,
Dimension- 147.7×80.8×7.25 mm, 160 g
Camera specs- 21.16 MP primary camera, 5 MP front facing camera with PDAF, laser focus, six-element lens, two-tone flash. Aperture- f/2.2, Front f/2
Storage (two variants) 32/64 GB
4 GB LPDDR3 memory RAM
Battery 2560 mAh
It's still unknown when the device will be available in the market. The Pro 6 will be priced at 2499RMB (roughly $390 USD) for the 32 GB model and 2799RMB (around $430 USD) for the 64 GB model.