It's time for the biggest election in India and it's knocking the door. This time Microsoft is playing an active part in providing you news and data on the electoral system and parties. The data analytics will present Indian Election trends since previous years for different parried, candidates and constituencies. The information is integrated by Bing Search will be avail www.bing.com/elections and www.ibnlive.com/elections. The network's news channels CNN-IBN and IBN7 and their online properties – IBNLive.com and Firstpost.com – will use these analytics to power their election programming.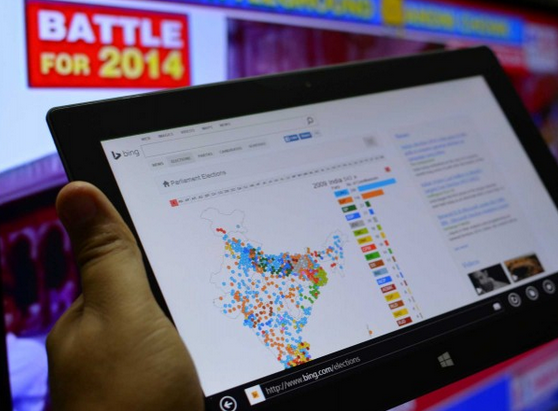 CNN-IBN and IBN7 studios Microsoft Perceptive Pixel Interface, an 82" is a Windows 8 powered touch display device exclusively used for election data analysis. In a recent press release Network18 mentioned about an app named 'India Elections' for Windows Phone and Windows 8 devices although it's not available yet.
This is a nice approach taken by Microsoft that helps voters to get more aware of the process and involve with the election.