This article talks about Temporary Tattoo and its contribution in medical science. Tattoo is not always cool or punk, it can add a new dimension to science as well. Researchers at the University of California San Diego has unleashed a new innovation which is a temporary tattoo. This tattoo reacts with the sweat produced by the body and measures exercise progress in the body and at the same time produces a very weak electric current.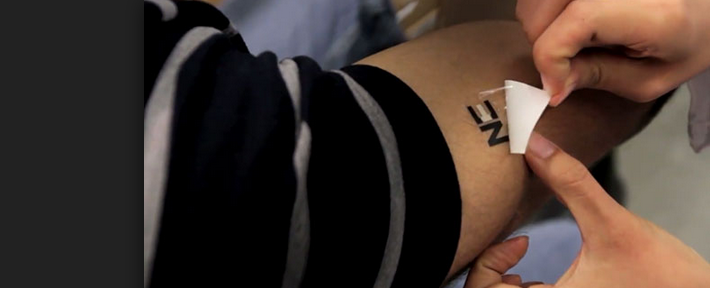 This innovation will be greatly helpful to the athletes. When a person dies physical work or extensive hard work, the sweat in the body produces lactate as a result of a process known as glycolysis. Till now measurements of lactate is done by several multiple blood tests but this little sensor eases the trouble. Besides making the procedure easy, the byproduct formed as a result of this chemical reaction is also useful. It produces a weak current which is approximately equal to 4 microwatts which is very less.
A research student said, "The current produced is not that high, but we are working on enhancing it so that eventually we could power some small electronic devices." The current produced it less than half of what is required to power a wrist watch. So work is being carried out in order to increase the current so that the current can charge small bio-batteries.