How technology has improved the process of writing?
Nowadays, technology is a part of our life. Many spheres of our lives were affected by innovations and changes, and the writing process is no exception. Many years ago, writers created their poems, manuscripts, and stories with quill or fountain pens, and they had to rewrite tons of paper. Much later, the typewriter was invented to simplify the process of writing. In our days, writers don't need to write their papers – they can type anything on a computer or laptop without long rewriting again and again.
Apart from this, there were invented new methods of writing to make the process easier and more understandable even for students. In current days, each person has the Internet connection at home, and it's possible to find any kind of examples, writing tips, or even to order your paper online in a custom essay writing company. New technologies have brought us almost unlimited possibilities for improving our writing process.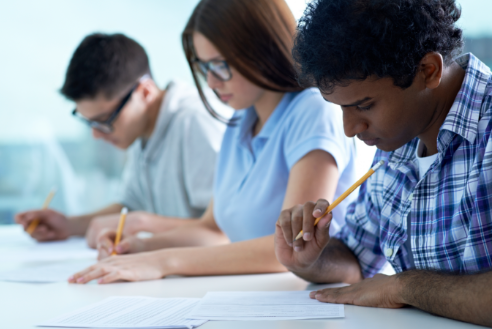 4 Excellent ways how the writing process was improved lately
As we already said, it's hard to value the contribution that technology has brought to us. Here are the most significant ways how the writing process was changed and improved:
You can find any kind of hints and tips for writing any paper. Whether you are required to make an argumentative essay or an analysis paper, it's simple to surf the Internet and find many useful hints about writing. This is not a problem if you don't know what to write in the introduction or how to end your research paper – just search for anything you need, and create a brilliant paper according to all instructions you will find in the guide! Creating any kind of paper never was so easy and fast. There is no need to go to the library and read tons of books about the certain format of your future paper. In just a couple of clicks, you can find any information on the Internet and print it out. Plus, you can find various databases with millions finished papers to read as examples. In just 20-30 years ago, people couldn't imagine they will be able to write papers so easily! Modern technology has changed our world a lot, giving people new opportunities for developing, learning, and polishing their writing skills.

It's possible to study from home. If you are a student, then you need to attend classes, but what if you are an older person that always had a wish to write various papers? Nowadays, you can do it without wasting a lot of time and money! It's possible to find online courses for improving your skills, or just read some good tips about developing your writing abilities. Needless to say, you need to practice every day because any improvement requires hard work. You can find and learn many writing techniques and methods, get simple but effective advice about editing your finished work, download many guides with useful information for writing the certain paper. There is no need to go to special courses for writers because you can attend online courses when it's comfortable for you. Whether you are a young person that has a desire to improve your writing, or you are a mother of two kids that mostly spends time at home, but has a great wish to start her own blog on the Internet, you can learn just when you have a free time for it!

You can use various software to simplify your writing process. Nowadays, thanks to modern technologies, we have tons of various online programs that make our life easier. For example, you can edit your finished essay and miss a couple of grammar errors, or you may check mistakes with a special free software and get a perfect paper without errors and misprints! Moreover, it's possible to find programs that will help you in creating your paper: this is a special writing software that will help you to type your essay in minutes. You can find an essay generator that will be helpful in writing your paper in the shortest terms. And if you cannot choose a good topic for your future work, this is not a problem anymore! Just find a topic generator and you will get many great ideas for writing an exciting paper. Do you feel stuck with creating a list of references for your research paper? Use a special

referencing generator

to put all sources in a certain format without thinking too much. You can find such generators that work for free without registration and wasting your time and money.

Even if it's still hard for you to create a paper, you can find someone to write it for money. We assure you, it's very simple, and you will get a great work in time! All you need to do is find a reliable writing company and order your essay there. You will have to provide the company with full information about your paper's format, length, topic, deadline, and other instructions given by your teacher. Then a team of professional writers will start working on your assignment immediately. If you need to write a paper in just a day or two but you don't have good abilities to finish it so soon, or if you are too busy with other things, ordering your work online is the best decision for you! Many companies provide students with special discounts, so it won't drain your wallet. Several years ago, people could only dream about such things, and nowadays we have so many great opportunities to make a wonderful paper!
As you can see, modern writing is quite different from the writing process people had years ago. With new technology, we have got so many new tools and improvements for creating professional papers.