Morocco has turned on the first phase of its massive solar plant. The solar plant has planned three phases, which when complete will become world's largest solar power plant. The enormous power plant covers thousands of acres of area and can generate 160 megawatts of power. It is reported that two new phases will be turned on which will together span over 6000 acres of land and will be capable of producing 580 megawatts of solar power. The solar power plant is located at Ourrzazate, situated at the side of Saharan desert.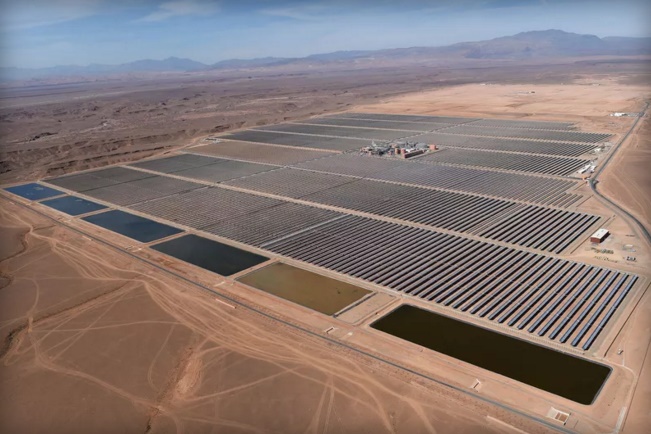 The first phase is named as Noor I. Noor I will be followed by Noor II and Noor III which is expected to be complete by 2018. The humongous solar plant right now comprises of 500,000 curved mirrors, each of which is 40 feet high. The function of these mirrors is to converge and focus the sun light on to a pipeline. the pipeline absorbing the sunlight is filled with fluid. The concentrated sunlight heats up the 739 degree Fahrenheit. This heated up fluid is used to run turbine, thereby generating energy. This energy is then distributed to various areas. Noor I is right now one of the largest power plant in the world. if things go according to plan, then by 2018, it will become world's largest solar power plant.
At present, approximately 650,000 people are benefited from dawn to three hours after sunset. When all the three phases will become operational, the plant can supply energy upto 20 hours a day. Morocco has to depend on imported sources of energy to cover about 97% of its power plant. This power plant will reduce its dependency and also control environment pollution to a large extent.