In one second, you can earn or lose money. It's wild when you think about it that way. We live in a time where business is automated and clicks and views are our currency. Within every millisecond a transaction happens on the data jungle.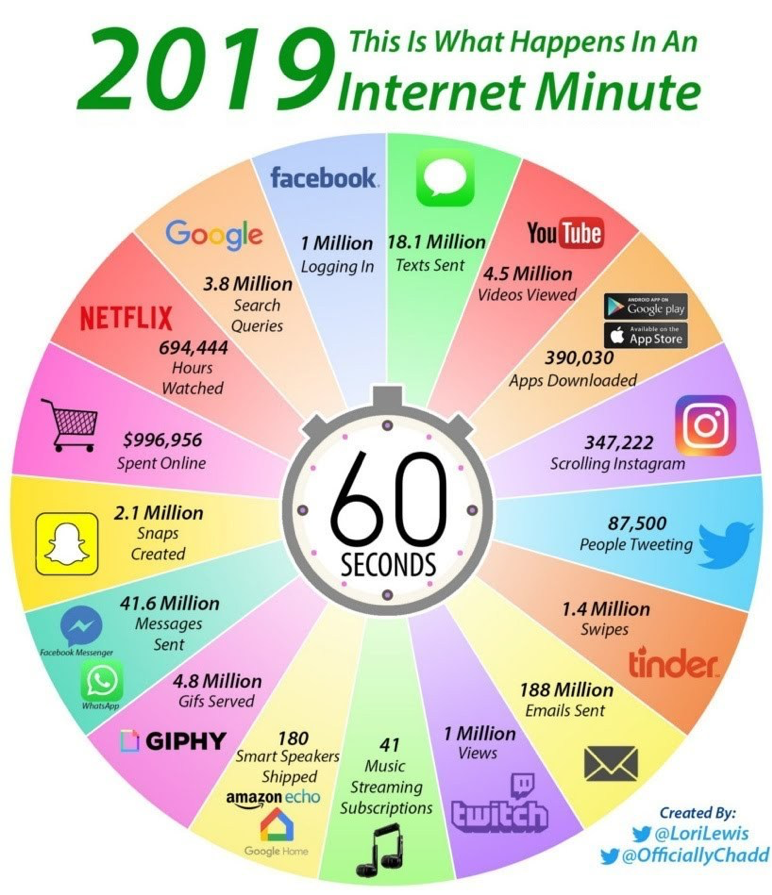 When you think about it, businesses rarely thrive without compromise online. The surplus of information surging within the speed of light is daunting.
So how do you keep up? Social media is the beacon interaction.
Business owners that thrive online build and maintain relationships with their audience online. Social engineering helps you know your audience the way you would a friend. The best social engineers build communities that, over time, become loyal to their brand. The secret to this is knowing your market's pain points, habits, and routines.
This can only be possible by making yourself available at your customer's beck and call wherever they are.
Being on call 24/7 can be an arduous task. Without the right tools, it's hard to stay on top of the rubble. Luckily, Facebook Messenger Marketing has already been created to optimize the biggest messaging platform of this era.
Facebook Messenger has approximately 1.3 billion users. Optimizing your reach on Facebook Messenger through social engineering is the most effective means of growing your business online. This task is made easier through messenger marketing tools like MobileMonkey.
MobileMonkey is a Facebook chatbot builder that uses instant assistants and lead magnets to generate and qualify leads 24/7. It helps you bridge the gap between you and your audience by nurturing relationships. The secret is its interactive and conversational touchpoints that span across multiple queries.
Optimizing Messenger Marketing to Grow Your Business
CHAT BLASTS
Sending chatblasts on Facebook Messenger through MobileMonkey helps generate targeted traffic through a top of the funnel lead generation tactic for messaging reach and customer engagement. Think of it as E-mail blast but in Facebook Messenger. The volume of people in messenger along with the targeted message reach is what makes this online strategy successful.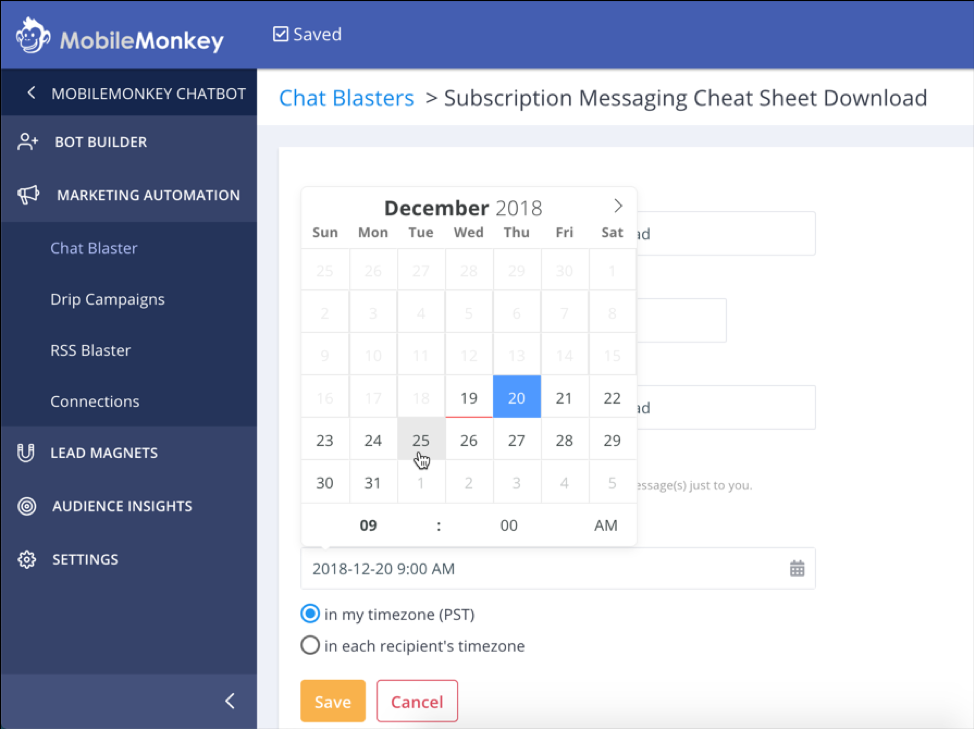 Effective chat blasts tap into the psyche of audience through persuasion, curiosity, urgency, likability, consistency and social proof. Much like the principles of e-mail blasts, visually appealing and interactive chat blasts also increase conversions.
It's also important to offer a clear way to unsubscribe from automatic messaging in order to avoid unhappy customers.
LEAD GENERATION
Landing pages have recently become more defunct with only around 1% to 5% conversions among visitors. People rarely have time to accomplish an online form. Facebook Messenger Marketing through MobileMonkey offers an alternative where marketers can instantly capture new leads. MobileMonkney can help you increase your lead volume by driving traffic to your landing page through chat blasts.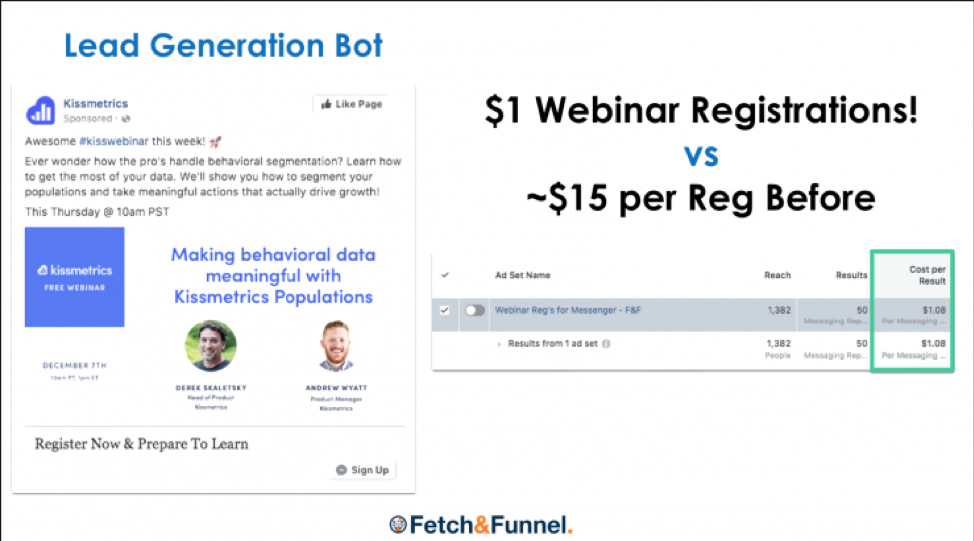 This strategy also helps you increase the engagement by turning commenters into leads. MobileMonkey does this through the wonders of Facebook Comment Guard which automates interactions with your commenters. You can triple the influx of new leads by boosting autoresponder content and enabling Comment Guard.
Facebook Messenger ads also perform well when it comes to lead generation. Messenger Ads are boosted content that lead to Messenger. These types of ads are super engaging and mobile friendly. The best part about it is that it has a conversion rate of 100% since it empowers you to connect with new leads via Messenger. The strategy helps you build your list and grow your business in no time.
DRIP CAMPAIGNS
Drip campaigns are powerful strategy that helps keep your audience engaged through sending valuable and relevant content. Drip campaigns are sets of automated e-mails that are triggered through certain user actions. These campaigns can also be structured into a specific timeline so you can improve relevance with interactive and automated content. Much like in everything, drip campaignsin Messenger get 8x more conversions than e-mails.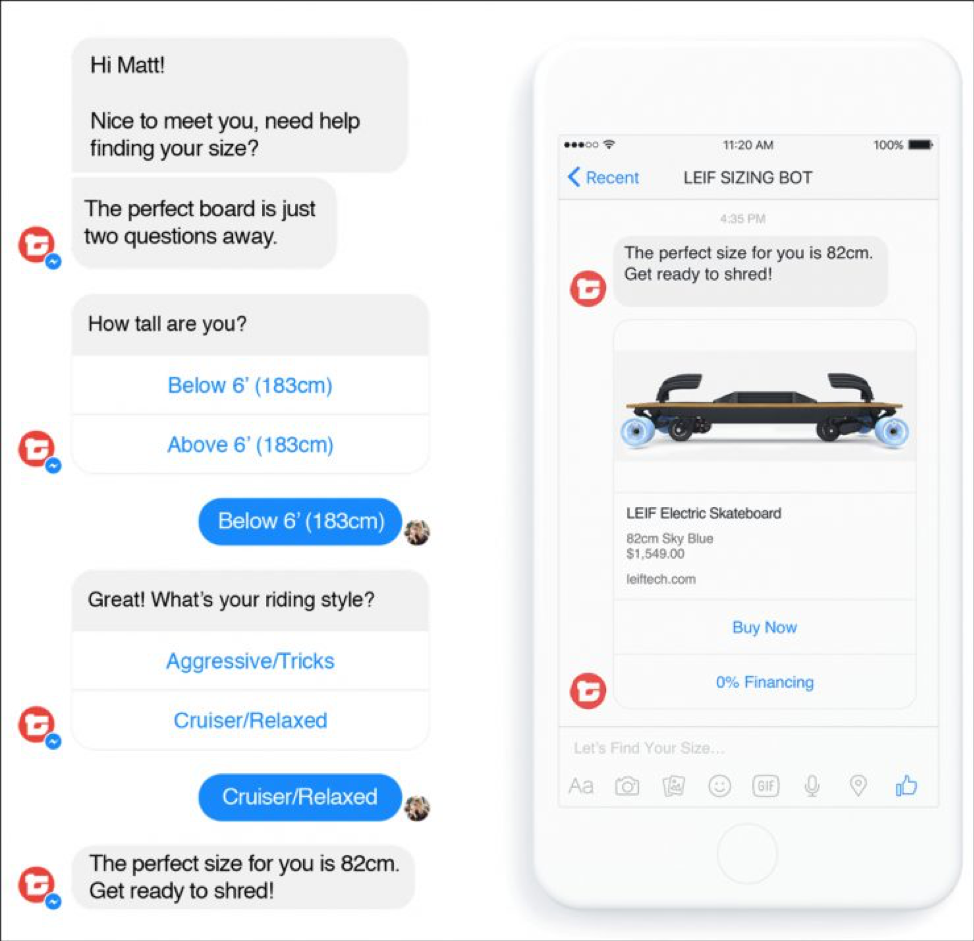 MobileMonkey's automated features combined with relevant and interactive content can increase visibility and engagement.
CUSTOMER SERVICE AUTOMATION
Eliminate waiting time with MobileMonkey's automated chat support feature. You can now easily serve your customers through personalized but automated customer support. MobileMonkey chatbots have Q&A triggers that help you sift through frequently asked questions.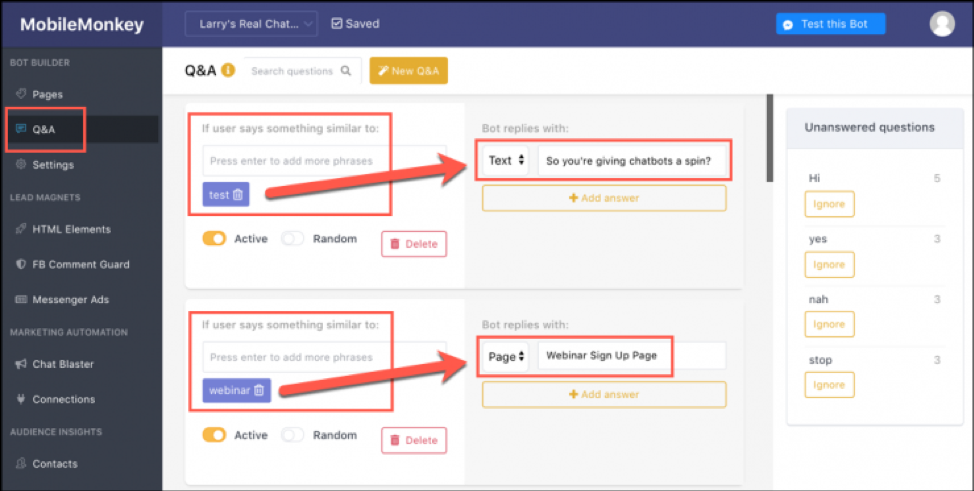 The platform can help you easily create a Messenger Marketing Strategy which gets triggered by broad match keywords. This way, your audience gets answers to their questions right then and there. The most effective techniques in customer service automation is engaging through mobile-friendly and conversational content. MobileMonkey's Facebook Chatbot Builder can also automate transactions through appointment scheduling. The best thing about MobileMonkey is its multi-lingual support. Automate your interactions in 30 different languages so you can reach the other side of the world.